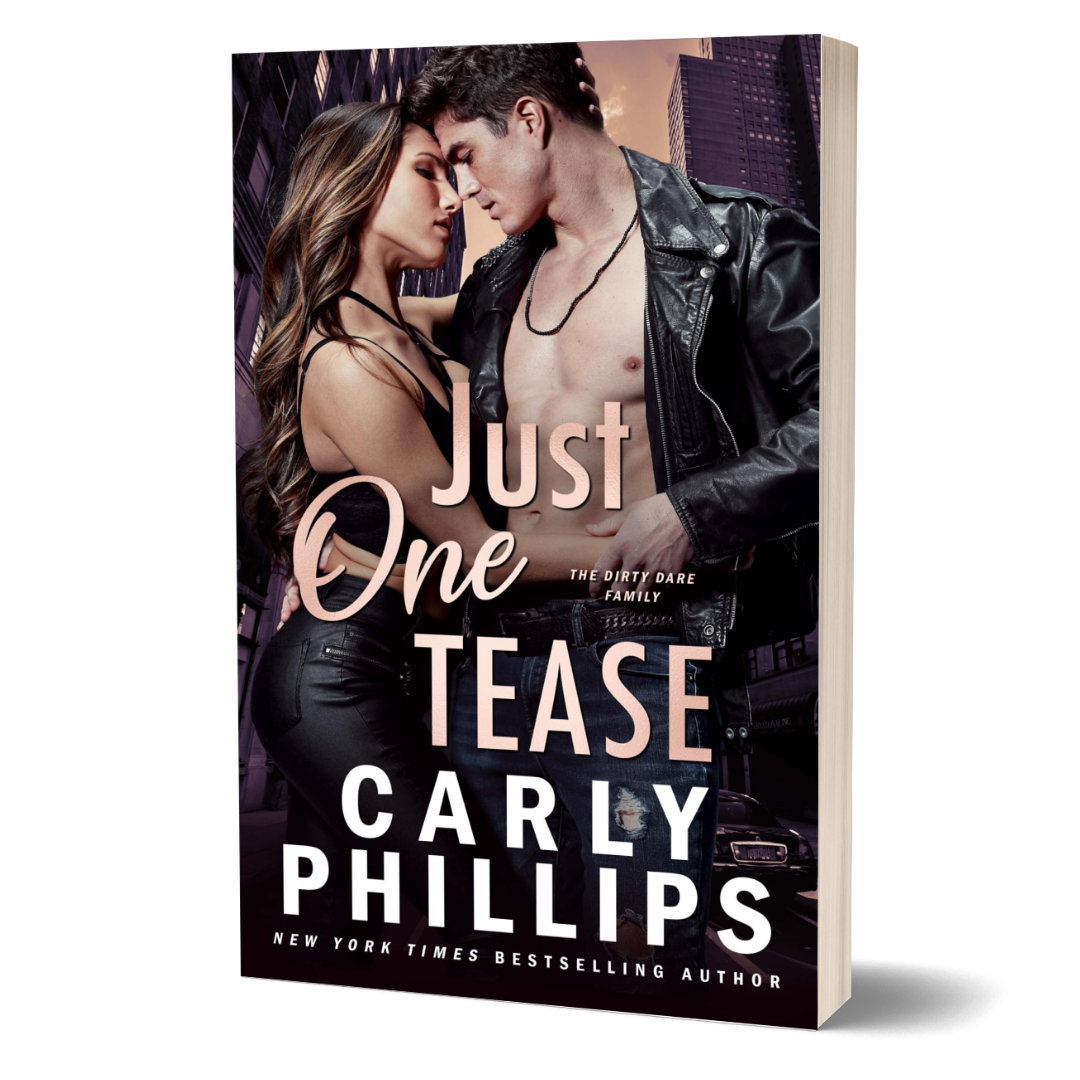 Just One Tease (Paperback)
---
Looking for a Different Format?
Purchase your Paperback Book
Choose your delivery method
Books are printed & delivered to your door!
He's the last single Dare sibling standing.
She's his lost love who disappeared.
Now she's back, bringing secrets and danger.

Hadley Stevens is on the run with her younger sister—again—but this time, she's in control. Zach Dare might hate her, but she knows he'd never turn away someone in need. He's the only man she trusts. The man she's never gotten over. Even if she left him without a word.

Zach never expected the girl he once loved to walk into his bar. The last time he saw her, he'd dropped her off after school and promised to pick her up for prom. Except she disappeared.

Now, she's back with a new name, but the same doe eyes and pouty lips, and she's asking for the help he would have gladly given her all those years ago.

Zach agrees to protect them, but he refuses to fall for Hadley again. But late nights working side by side give them a tempting glimpse at the life they could have had…and all the reasons he loved her come flooding back.

He'll have to keep her safe.

Before he can convince her to stay.
While all of my books are stand-alone reads, here's the suggested order for reading this series:
The Kingston Family
Just One Night
Just One Scandal
Just One Chance
Just One Spark
Just Another Spark (short story sequel to Just One Spark)
The Dirty Dares (Kingston Family Continuation)
Just One Dare
Just One Kiss
Just One Taste
Just One Fling
Just One Tease (preorder)
The Sterling Family (Kingston Family Continuation)
Just One More Moment (preorder)
Print books are printed to order and shipped by our print fulfillment partner, BookVault. Print time is usually 72 working hours. After books are printed, they are packaged and shipped directly to you by the shipping method you choose at checkout. Rates and delivery times will vary depending on your delivery address and shipping method.
Average shipping times:  To U.S. addresses, 2-3 weeks.
Holiday shipping times:  The U.S. celebrates Thanksgiving on November 23, 2023. Many physical businesses close for a 4-day holiday weekend. This also kicks off the December holiday buying and shipping period. Please bear with us as we expect printing and shipping to take longer during November, December and into early January.