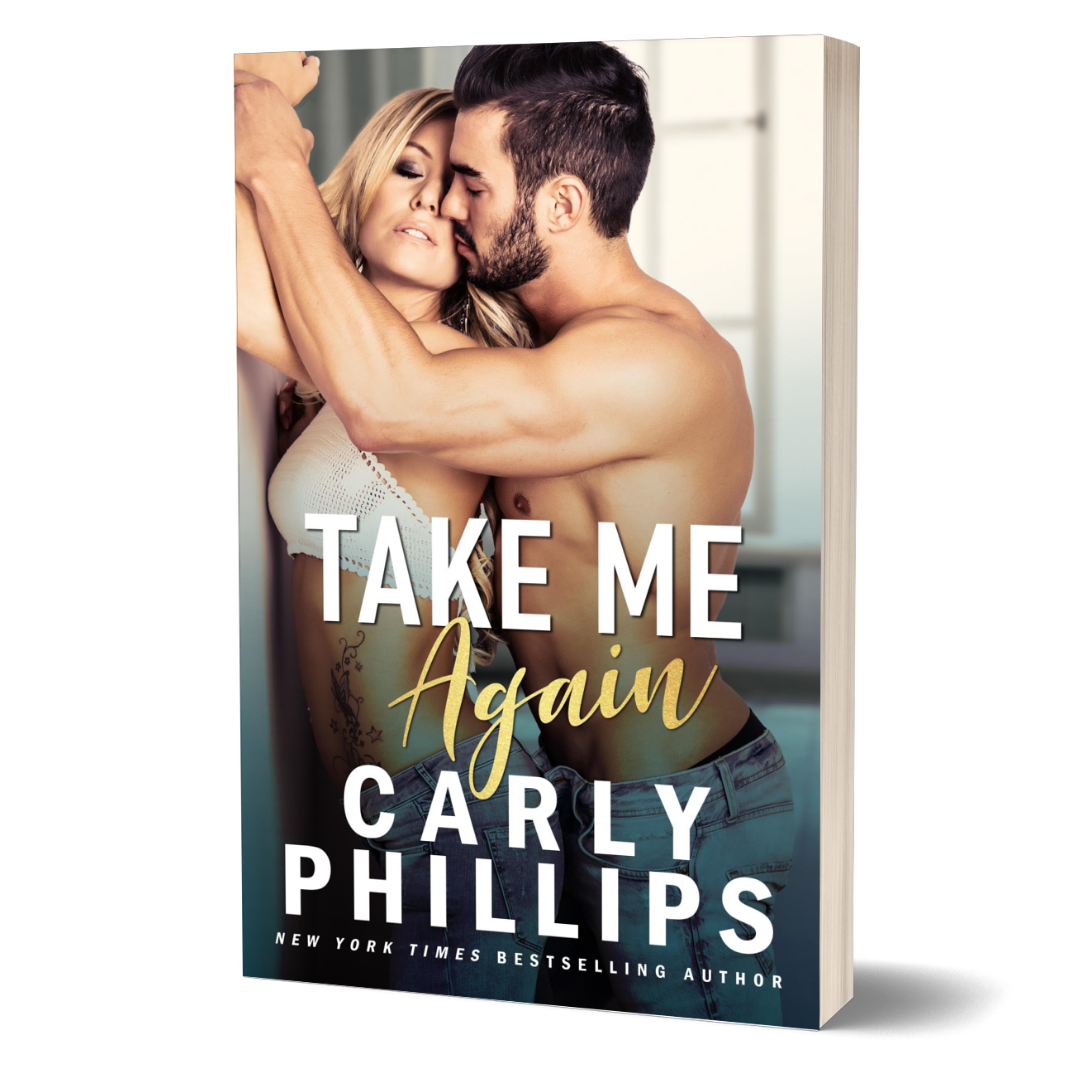 Take Me Again (Paperback)
---
Looking for a Different Format?
Purchase your Paperback Book
Choose your delivery method
Books are printed & delivered to your door!
Series: Knight Brothers #1

Tropes: Billionaires, Forbidden Love, Forced Proximity, Second Chances, Workplace Romance
⭐️⭐️⭐️⭐️⭐️ 1,854+ 5-Star Reviews
All alpha all the time, Sebastian Knight's confidence never wavers.
At least not until Ashley Easton walks back into his life, wanting nothing to do with the playboy who broke her heart.

Sebastian Knight is a closer. Be it a real estate deal or the woman of his choice, everything he wants is his for the taking. Sexy and irresistible, a wink, a smile, or a handshake always seals the deal. Until Ashley returns at the worst possible time, and everything unravels around him.
The Ashley who returns is sassy and sexy–everything Sebastian craves. She's back for good, and Sebastian wants a second chance. Except Ashley wants nothing to do with the playboy who broke her heart. Too bad his sex appeal makes it harder and harder to keep him at arm's length.
Sebastian might have a talent for sealing the deal, but Ashley is no longer easily charmed. This time he's going to have to work to win.
While all of my books are stand-alone reads, here's the suggested order for reading this series:
Knight Brothers
Take Me Again
Take Me Down
Dare Me Tonight
Take Me Now
Print books are printed to order and shipped by our print fulfillment partner, BookVault. Print time is usually 72 working hours. After books are printed, they are packaged and shipped directly to you by the shipping method you choose at checkout. Rates and delivery times will vary depending on your delivery address and shipping method.
Average shipping times:  To U.S. addresses, 2-3 weeks.
Holiday shipping times:  The U.S. celebrates Thanksgiving on November 23, 2023. Many physical businesses close for a 4-day holiday weekend. This also kicks off the December holiday buying and shipping period. Please bear with us as we expect printing and shipping to take longer during November, December and into early January.