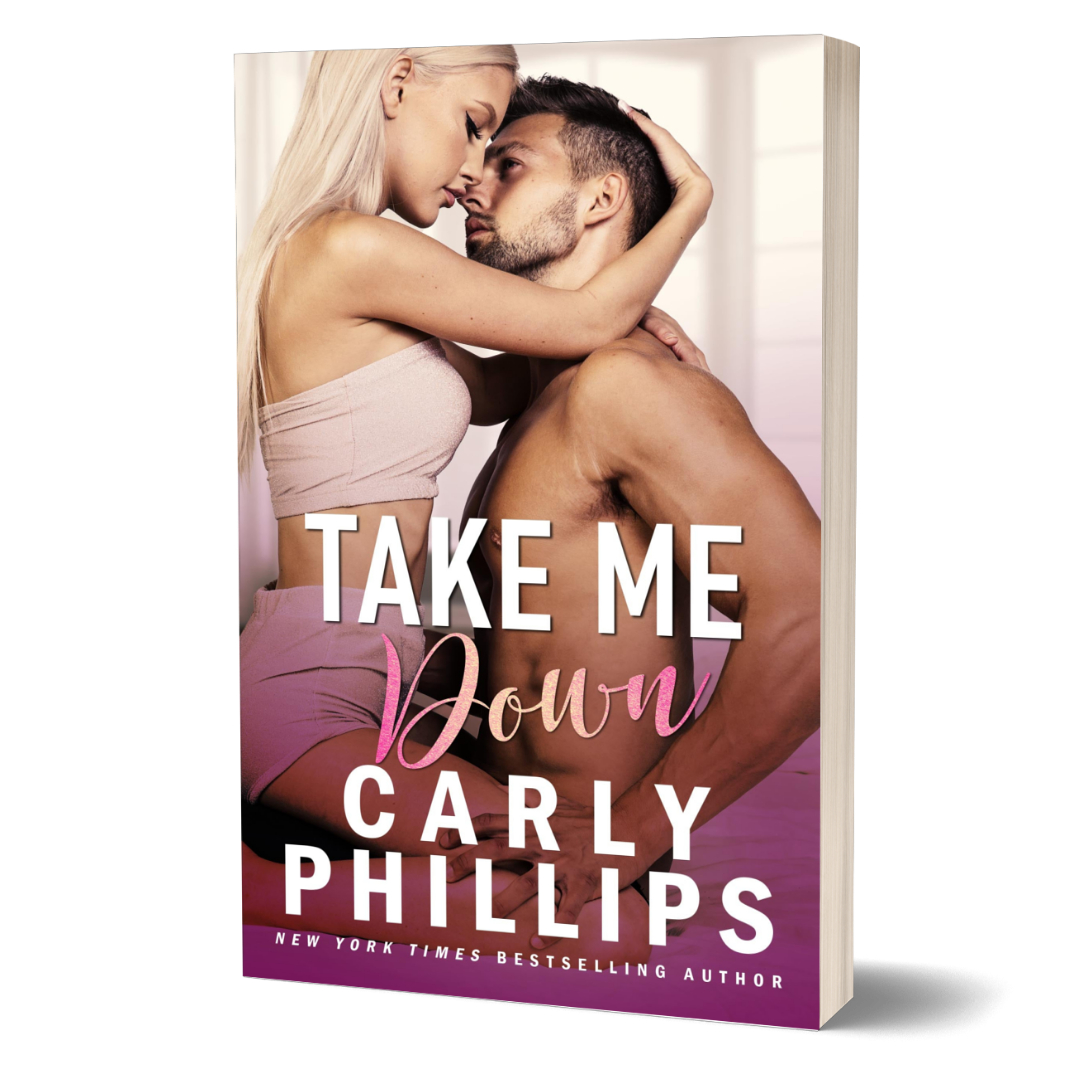 Take Me Down (Paperback)
---
Looking for a Different Format?
Purchase your Paperback Book
Choose your delivery method
Books are printed & delivered to your door!
Series: Knight Brothers #2

Tropes: Billionaires, Forced Proximity, Opposites Attract
⭐️⭐️⭐️⭐️⭐️ 639+ 5-Star Reviews
Opposites not only attract, they combust!
Parker Knight was going through the motions… and then he met her.
In sweet, sexy Emily Stevens and the rundown resort she runs with her father, Parker sees the chance to reclaim the life he once lost and take care of the first woman who makes him feel…everything. He wants her in a way he's never desired a woman before and yearns to sample the treats the sexy baker has to offer.
But Emily doesn't trust charming city guys, especially one who is going to leave when his time off is over. No matter how good he makes her feel, in bed or out.
Parker has his hands full, not only with a wary Emily but with someone who doesn't want the lodge to succeed, and if things keep getting worse, not even a Knight can save her.
While all of my books are stand-alone reads, here's the suggested order for reading this series:
Knight Brothers
Take Me Again
Take Me Down
Dare Me Tonight
Take Me Now
Print books are printed to order and shipped by our print fulfillment partner, BookVault. Print time is usually 72 working hours. After books are printed, they are packaged and shipped directly to you by the shipping method you choose at checkout. Rates and delivery times will vary depending on your delivery address and shipping method.
Average shipping times:  To U.S. addresses, 2-3 weeks.
Holiday shipping times:  The U.S. celebrates Thanksgiving on November 23, 2023. Many physical businesses close for a 4-day holiday weekend. This also kicks off the December holiday buying and shipping period. Please bear with us as we expect printing and shipping to take longer during November, December and into early January.