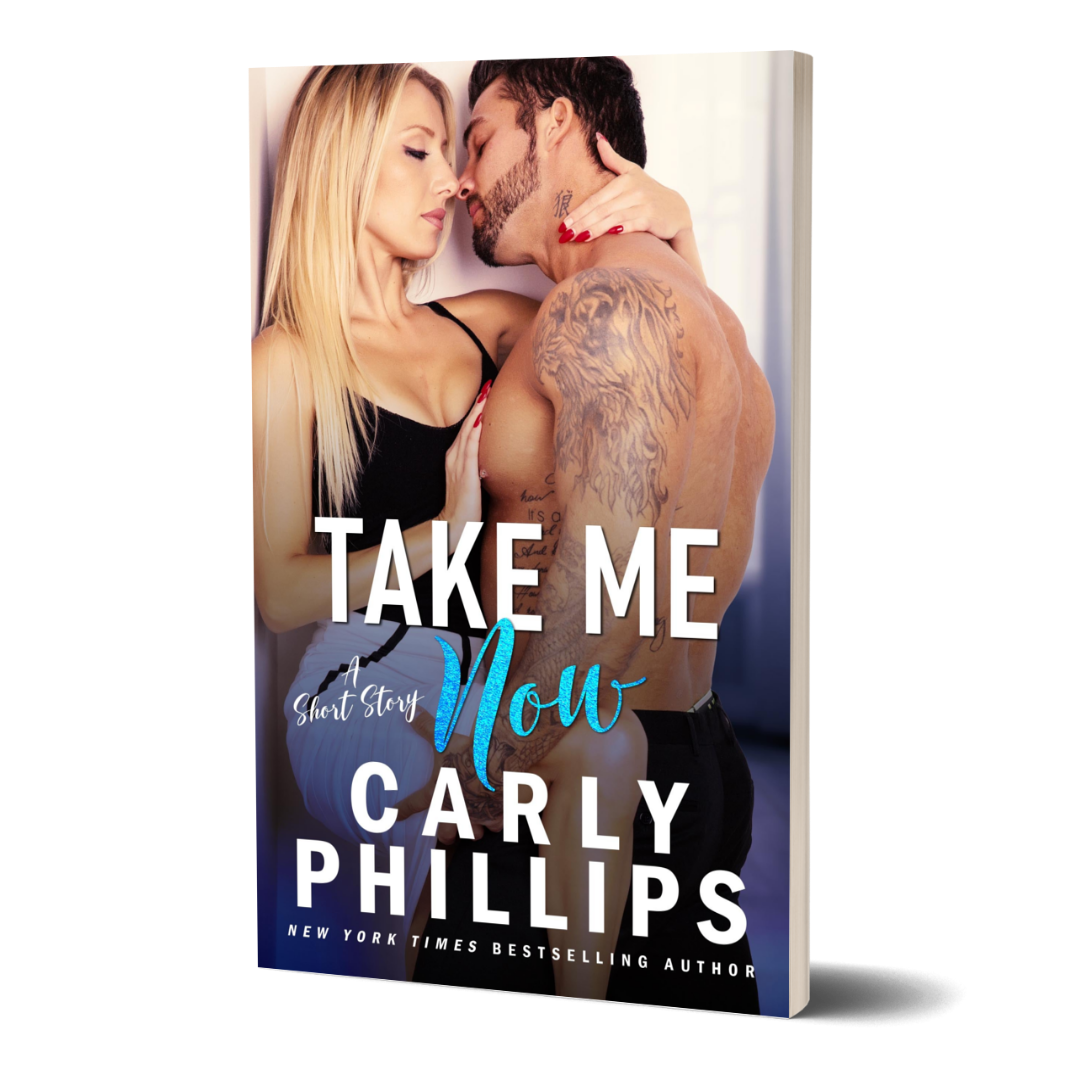 Take Me Now (Paperback)
---
Looking for a Different Format?
Purchase your Paperback Book
Choose your delivery method
Books are printed & delivered to your door!
Series: Knight Brothers #4

Tropes: Forbidden Love, Friends to Lovers, Second Chances
⭐️⭐️⭐️⭐️⭐️ 445+ 5-Star Reviews
Matt Banks was ready to tell Harper Sanders that he loved her, that he'd always loved her, and that even though they were young, she was his forever girl.
Then her brother stepped in, wanting more for his sister than a garage owner. Too young to stand up for himself, Matt made her brother a promise that he's regretted every day since.
After years of being ignored by the guy she's always loved, Harper is on a dating binge. No one is Matt, but a girl can keep on trying. Then she gets stranded on the side of the road, and she has no choice but to call the only mechanic in town.
Matt comes to her rescue, and then to her bed. It's an idyllic, passion-filled weekend—but there's still the matter of his promise. And a man's word is his bond.
A SHORT story in the Knight Brothers world..
While all of my books are stand-alone reads, here's the suggested order for reading this series:
Knight Brothers
Take Me Again
Take Me Down
Dare Me Tonight
Take Me Now
Print books are printed to order and shipped by our print fulfillment partner, BookVault. Print time is usually 72 working hours. After books are printed, they are packaged and shipped directly to you by the shipping method you choose at checkout. Rates and delivery times will vary depending on your delivery address and shipping method.
Average shipping times:  To U.S. addresses, 2-3 weeks.
Holiday shipping times:  The U.S. celebrates Thanksgiving on November 23, 2023. Many physical businesses close for a 4-day holiday weekend. This also kicks off the December holiday buying and shipping period. Please bear with us as we expect printing and shipping to take longer during November, December and into early January.