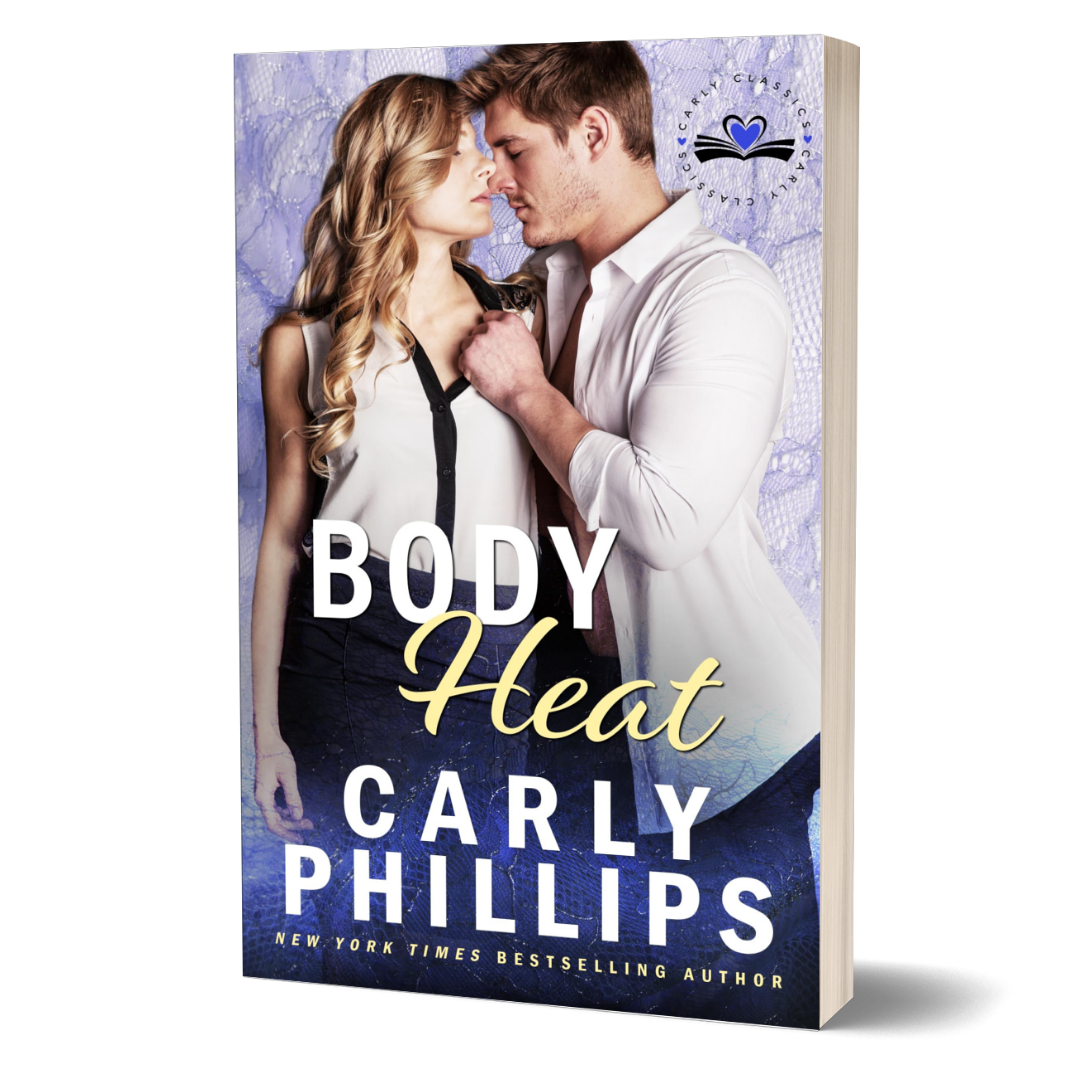 Body Heat (Paperback)
---
Looking for a Different Format?
Purchase your Paperback Book
Choose your delivery method
Books are printed & delivered to your door!
Series: The Simply Series #4

Tropes: Police/Cop, Small Town, Blue Collar, Suspense, Workplace Romance
⭐️⭐️⭐️⭐️⭐️ 100+ 5-Star Reviews
NYC summer days are hot.
Nights are even hotter…
Not much has stirred Detective Jake Lowell's interest since a perp put a bullet in his shoulder, killed his partner, then walked on a technicality. Until a sexy waitress at a tiny neighborhood café catches his eye.
Physical therapy is the last thing on Jake's want-to-do list, but he needs it to get back on the street and track down the killer. But what's a guy to do when he meets his new PT—and she's his smoking hot café angel?
Working two jobs, Brianne Nelson never expected to do more than fantasize about Mr. Tall, Tanned & Gorgeous. But when her new private PT client turns out to be the man who fuels her fantasies, she realizes she's going to be seeing a lot more of him—in the flesh—than she bargained for.
It's not long before skin-on-skin contact turns into a hot summer fling. But the killer Jake is after isn't going down without a fight and more than their hearts could get caught in the crossfire…
While all of my books are stand-alone reads, here's the suggested order for reading this series:
The Simply Series
Simply Sinful
Simply Scandalous
Simply Sensual
Body Heat
Simply Sexy
Print books are printed to order and shipped by our print fulfillment partner, BookVault. Print time is usually 72 working hours. After books are printed, they are packaged and shipped directly to you by the shipping method you choose at checkout. Rates and delivery times will vary depending on your delivery address and shipping method.
Average shipping times:  To U.S. addresses, 2-3 weeks.
Holiday shipping times:  The U.S. celebrates Thanksgiving on November 23, 2023. Many physical businesses close for a 4-day holiday weekend. This also kicks off the December holiday buying and shipping period. Please bear with us as we expect printing and shipping to take longer during November, December and into early January.