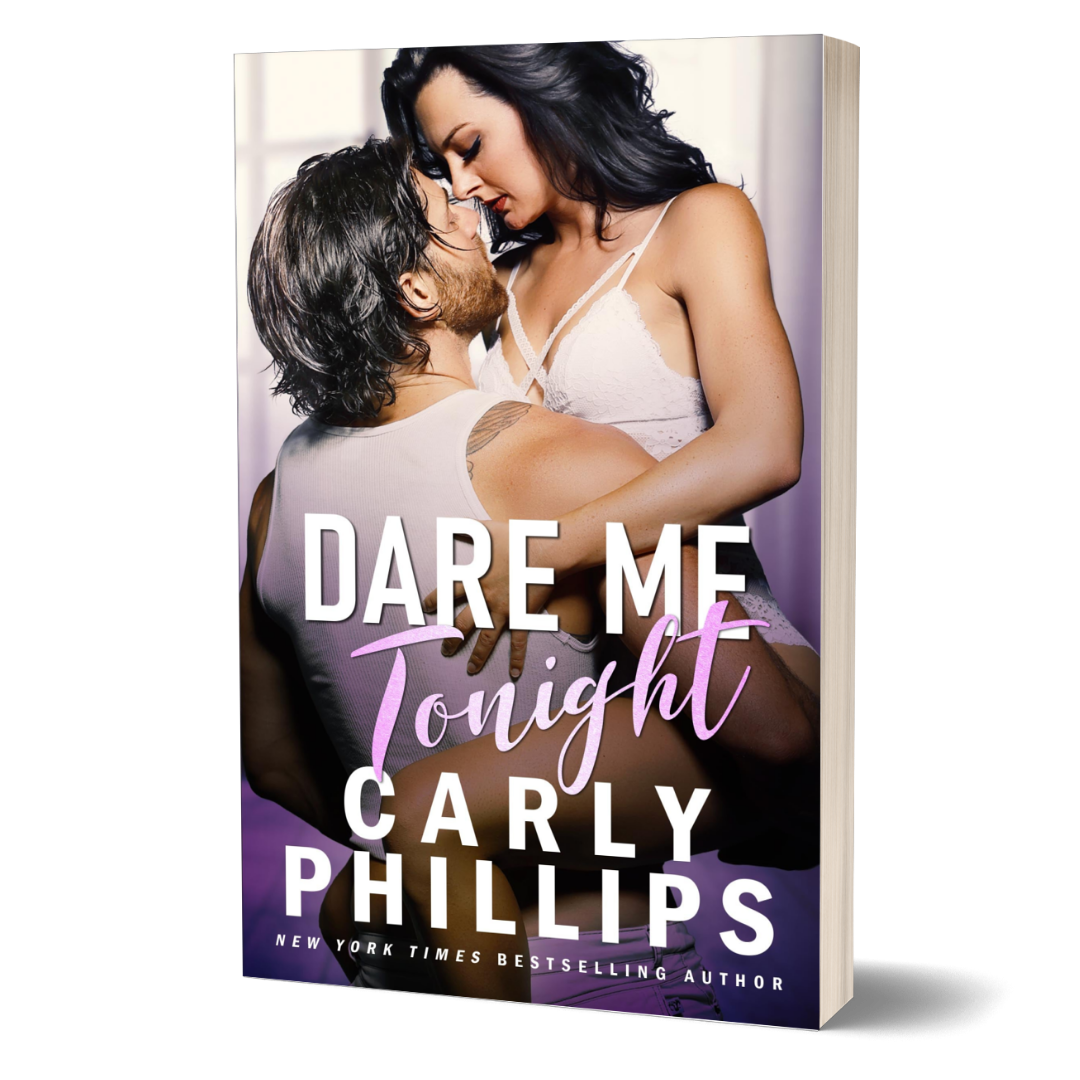 Dare Me Tonight (Paperback)
---
Looking for a Different Format?
Purchase your Paperback Book
Choose your delivery method
Books are printed & delivered to your door!
Series: Knight Brothers #3

Tropes: Billionaires, Damaged Hero/Heroine, Forbidden Love, One Night Stand, Opposites Attract, Sports/Athletes, Surprise Baby, Workplace Romance
⭐️⭐️⭐️⭐️⭐️ 1,436+ 5-Star Reviews
One virgin, one night, one surprise baby …
For Ethan Knight, managing his empire is his priority. Women, not so much. But when a favor leads to him meeting sexy, driven Sienna Dare at a black-tie corporate event, his interest is piqued along with his desire, and his infamous control slips as he joins her for an unforgettable night in bed.
Sienna Dare is trying to figure out the direction of her life when she meets enigmatic Ethan Knight—a strong, confident man so hot and irresistible he's the one she finally relinquishes her v-card to.
The problem? Ethan has a billion-dollar contract with Sienna's brother at stake. An overly protective brother who doesn't take it well when he finds out his business associate bedded his much younger sister. Oh, and she's pregnant, too . . .
A Dare to Love connected story!
While all of my books are stand-alone reads, here's the suggested order for reading this series:
Knight Brothers
Take Me Again
Take Me Down
Dare Me Tonight
Take Me Now
Print books are printed to order and shipped by our print fulfillment partner, BookVault. Print time is usually 72 working hours. After books are printed, they are packaged and shipped directly to you by the shipping method you choose at checkout. Rates and delivery times will vary depending on your delivery address and shipping method.
Average shipping times:  To U.S. addresses, 2-3 weeks.
Holiday shipping times:  The U.S. celebrates Thanksgiving on November 23, 2023. Many physical businesses close for a 4-day holiday weekend. This also kicks off the December holiday buying and shipping period. Please bear with us as we expect printing and shipping to take longer during November, December and into early January.