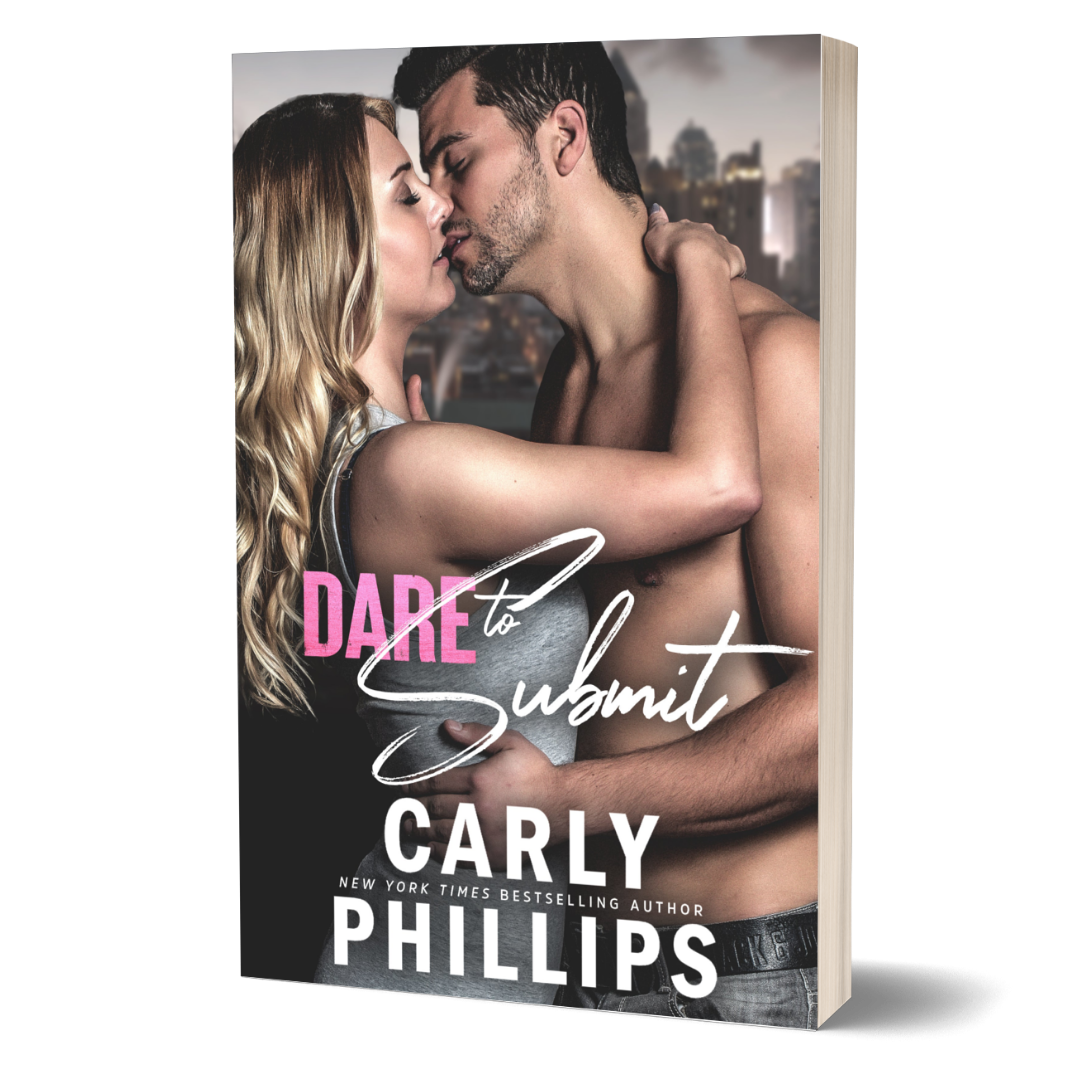 Dare to Submit (Paperback)
---
Looking for a Different Format?
Purchase your Paperback Book
Choose your delivery method
Books are printed & delivered to your door!
Series: The New York Dares Series #2
Dare to Love Series (continuation) #12
Tropes: Billionaires, Damaged Hero/Heroine
⭐️⭐️⭐️⭐️⭐️ 922+ 5-Star Reviews
Decklan Dare values control in all areas of his life.
Amanda Collins enjoys her freedom.
Their physical attraction is mutual, but both experience feelings that could run deeper—if they drop their guard and let each other in.
Decklan is first to trust, but when he discovers the secret Amanda's been hiding, will he forgive? Or will he rebuild every wall before she has a chance to explain?
While all of my books are stand-alone reads, here's the suggested order for reading this series:
Dare to Love Series
Dare to Love
Dare to Desire
Dare to Touch
Dare to Hold
Dare to Rock
Dare to Take
A Very Dare Christmas
The Sexy Series (Dare Family Continuation)
More than Sexy
Twice as Sexy
Better than Sexy
The New York Dares (Dare Family Continuation)
Dare to Surrender
Dare to Submit
Dare to Seduce
Print books are printed to order and shipped by our print fulfillment partner, BookVault. Print time is usually 72 working hours. After books are printed, they are packaged and shipped directly to you by the shipping method you choose at checkout. Rates and delivery times will vary depending on your delivery address and shipping method.
Average shipping times:  To U.S. addresses, 2-3 weeks.
Holiday shipping times:  The U.S. celebrates Thanksgiving on November 23, 2023. Many physical businesses close for a 4-day holiday weekend. This also kicks off the December holiday buying and shipping period. Please bear with us as we expect printing and shipping to take longer during November, December and into early January.