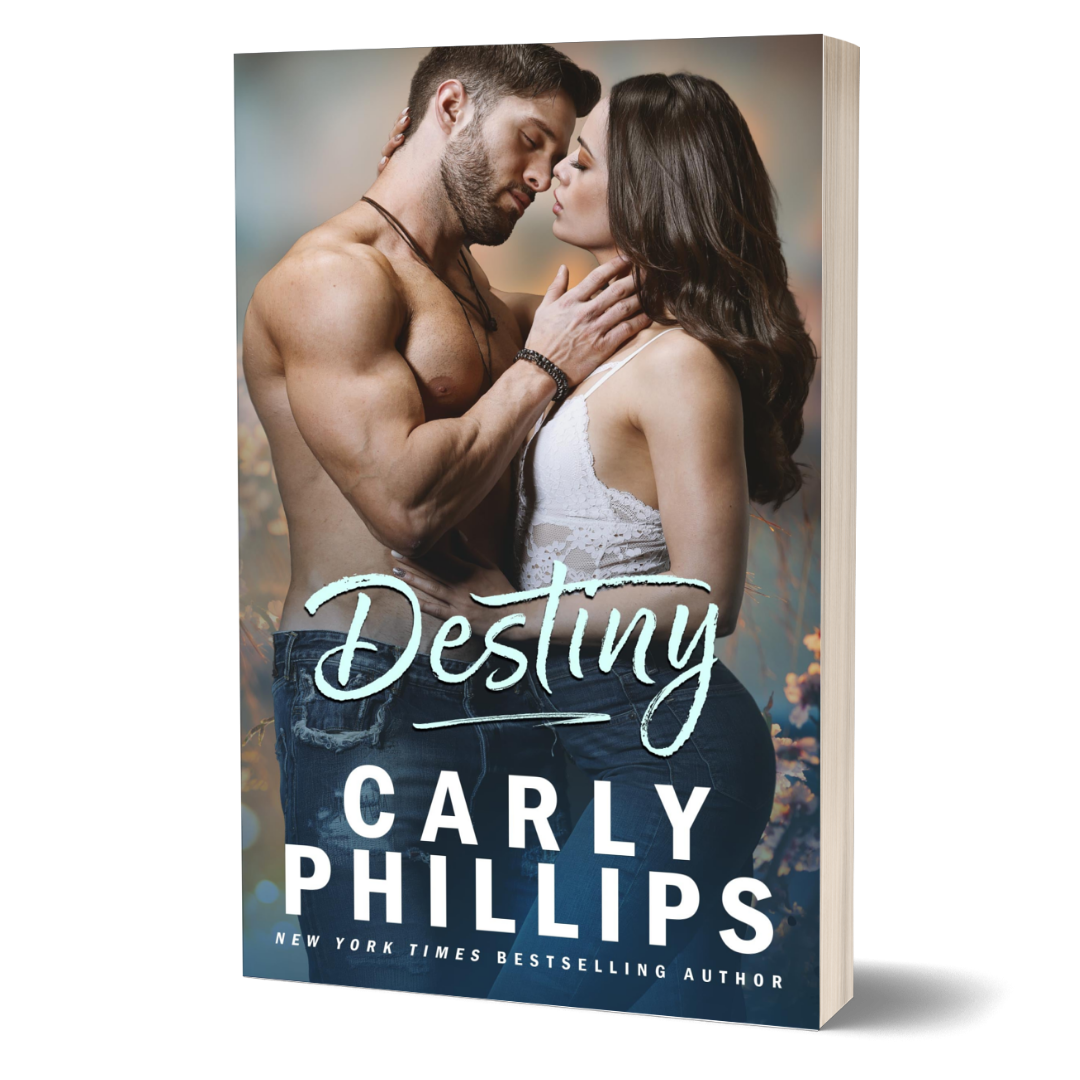 Destiny (Paperback)
---
Looking for a Different Format?
Purchase your Paperback Book
Choose your delivery method
Books are printed & delivered to your door!
Series: Serendipity #3

Tropes: Police/Cop, Small Town, Blue Collar
⭐️⭐️⭐️⭐️⭐️ 177+ 5-Star Reviews
She won't let any man stake a claim —
But for him she might make an exception.
Nash Barron may be cynical toward love but he still intends to enjoy his brother's wedding. Especially when a beautiful woman lays a surprise kiss on him that tempts his resolve. But Kelly Moss is the last woman he should want, considering her complex connection to his family.
That kiss, though… it's still taunting him days later.
Kelly has learned a lot about herself since her mother abandoned her and her half-sister, Tess. One, that parenting isn't her strong suit and two, that showing vulnerability to any man is a weakness she can't afford. Yet now that she and Tess are settled in Serendipity, leave it to Nash Barron to show her a kindness beneath his tough-lawyer exterior that dents her carefully constructed walls.
But Kelly is hiding something. And Nash doesn't tolerate secrets. If he ever discovers what she's concealed, she's positive he'll turn his back—and break her heart.
While all of my books are stand-alone reads, here's the suggested order for reading this series:
Serendipity Series
Serendipity
Kismet
Destiny
Fated
Karma
Serendipity's Finest (Serendipity continuation)
Perfect Fit
Perfect Fling
Perfect Together
Perfect Strangers
Print books are printed to order and shipped by our print fulfillment partner, BookVault. Print time is usually 72 working hours. After books are printed, they are packaged and shipped directly to you by the shipping method you choose at checkout. Rates and delivery times will vary depending on your delivery address and shipping method.
Average shipping times:  To U.S. addresses, 2-3 weeks.
Holiday shipping times:  The U.S. celebrates Thanksgiving on November 23, 2023. Many physical businesses close for a 4-day holiday weekend. This also kicks off the December holiday buying and shipping period. Please bear with us as we expect printing and shipping to take longer during November, December and into early January.