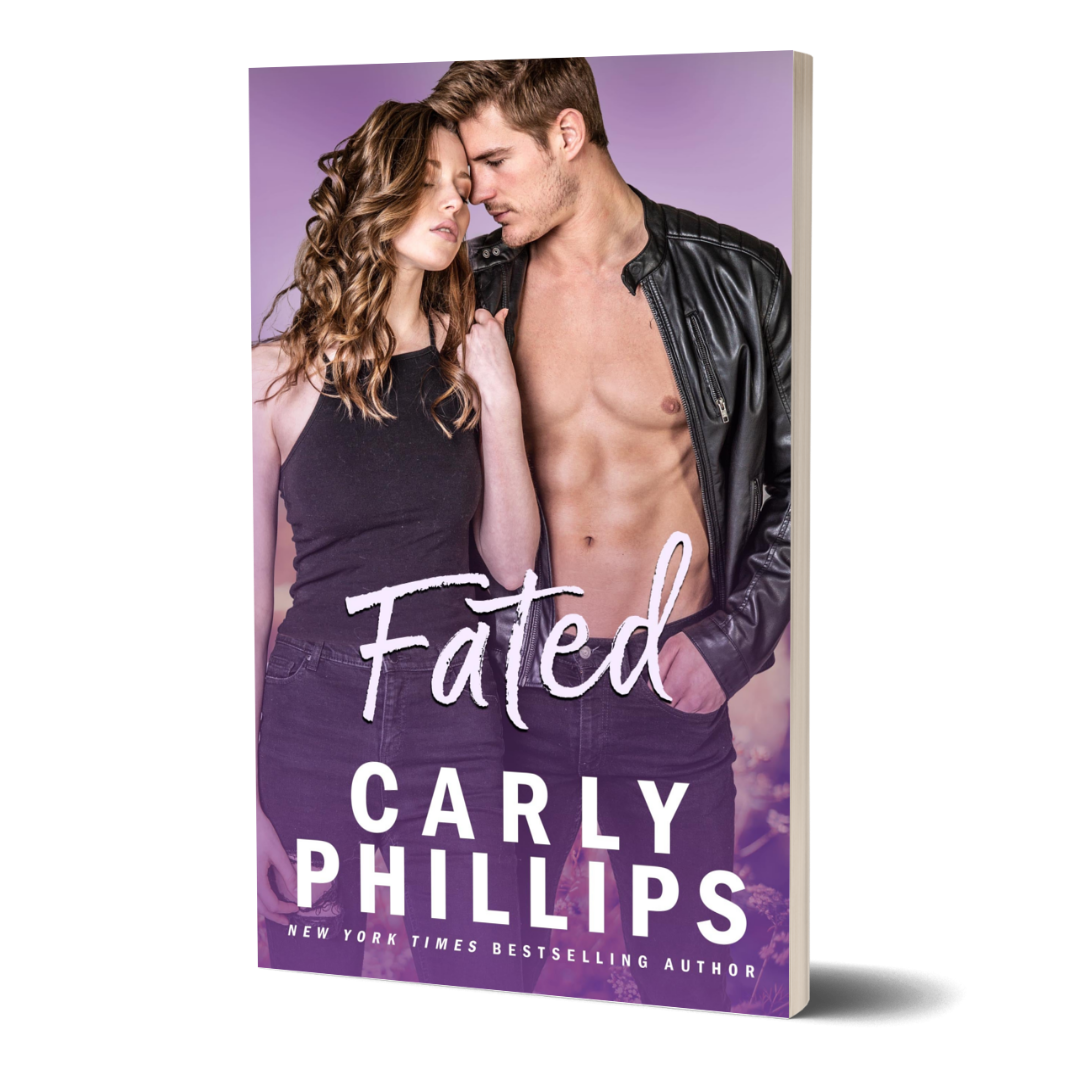 Fated (Paperback)
---
Looking for a Different Format?
Purchase your Paperback Book
Choose your delivery method
Books are printed & delivered to your door!
Series: Serendipity #4

Tropes: Friends to Lovers, Small Town, Blue Collar
⭐️⭐️⭐️⭐️⭐️ 114+ 5-Star Reviews
He used to crush on her best friend.
How can he convince her falling for him won't crush her heart?
Though Nick Mancini flirts with her like it's his second job, Kate Andrews tries to ignore the sexy construction worker. How could he be interested in her? Not that long ago, he was in love with Kate's best friend, Faith. His muscled body and sexy dimples are hard to resist, but Kate refuses to be anyone's rebound girl. Been there, done that, burned the road map.
Trouble is, Kate does believe in love at first sight. But it has to be a two-way street, and she's convinced she and Nick are destined to crash and burn.
Nick can pinpoint the exact moment he gave up on Faith, and really saw Kate for the first time. He'd ticked her off, and she'd been seriously angry. He'd looked right into those flashing green eyes, and he was a goner. He's pretty sure Kate feels the same way, but despite their off-the-charts chemistry, she rejects him at every turn.
But Nick is nothing if not persistent, and those longing looks she sneaks his way don't lie. She wants him, too. For Nick to break through Kate's barriers, he'll have to throw out the original blueprint and come up with a whole new plan. One that takes him off guard and cements their future.
While all of my books are stand-alone reads, here's the suggested order for reading this series:
Serendipity Series
Serendipity
Kismet
Destiny
Fated
Karma
Serendipity's Finest (Serendipity continuation)
Perfect Fit
Perfect Fling
Perfect Together
Perfect Strangers
Print books are printed to order and shipped by our print fulfillment partner, BookVault. Print time is usually 72 working hours. After books are printed, they are packaged and shipped directly to you by the shipping method you choose at checkout. Rates and delivery times will vary depending on your delivery address and shipping method.
Average shipping times:  To U.S. addresses, 2-3 weeks.
Holiday shipping times:  The U.S. celebrates Thanksgiving on November 23, 2023. Many physical businesses close for a 4-day holiday weekend. This also kicks off the December holiday buying and shipping period. Please bear with us as we expect printing and shipping to take longer during November, December and into early January.