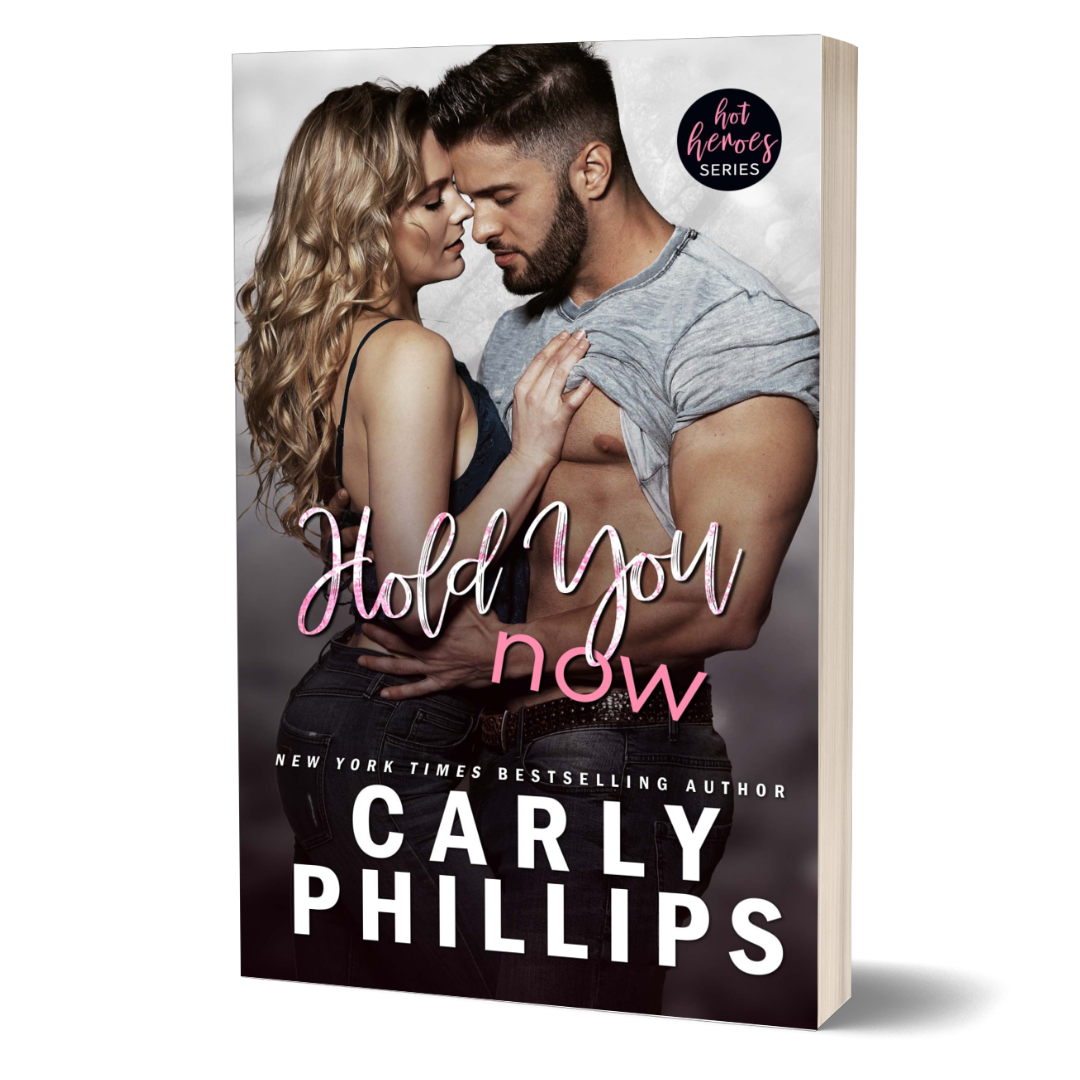 Hold You Now (Paperback)
---
Looking for a Different Format?
Purchase your Paperback Book
Choose your delivery method
Books are printed & delivered to your door!
Series: Hot Heroes #2

Tropes: Single Dad/Single Mom, Small Town, Blue Collar, Surprise Baby
⭐️⭐️⭐️⭐️⭐️ 1,000+ 5-Star Reviews
A secret baby and a second chance.
From troubled teen to successful contractor, Jake Nichols is used to starting over. From childhood to his recent divorce, he's a pro at making the best of things.
Phoebe Ward thought she'd never see her first love again. Until a client meeting brings her face to face with the sexy man… who is the father of her child
After all these years, they finally have the opportunity to finish their story—if they can find their faith in a happy ending.
While all of my books are stand-alone reads, here's the suggested order for reading this series:
Hot Heroes
Touch You Now
Hold You Now
Need You Now
Want You Now
Print books are printed to order and shipped by our print fulfillment partner, BookVault. Print time is usually 72 working hours. After books are printed, they are packaged and shipped directly to you by the shipping method you choose at checkout. Rates and delivery times will vary depending on your delivery address and shipping method.
Average shipping times:  To U.S. addresses, 2-3 weeks.
Holiday shipping times:  The U.S. celebrates Thanksgiving on November 23, 2023. Many physical businesses close for a 4-day holiday weekend. This also kicks off the December holiday buying and shipping period. Please bear with us as we expect printing and shipping to take longer during November, December and into early January.