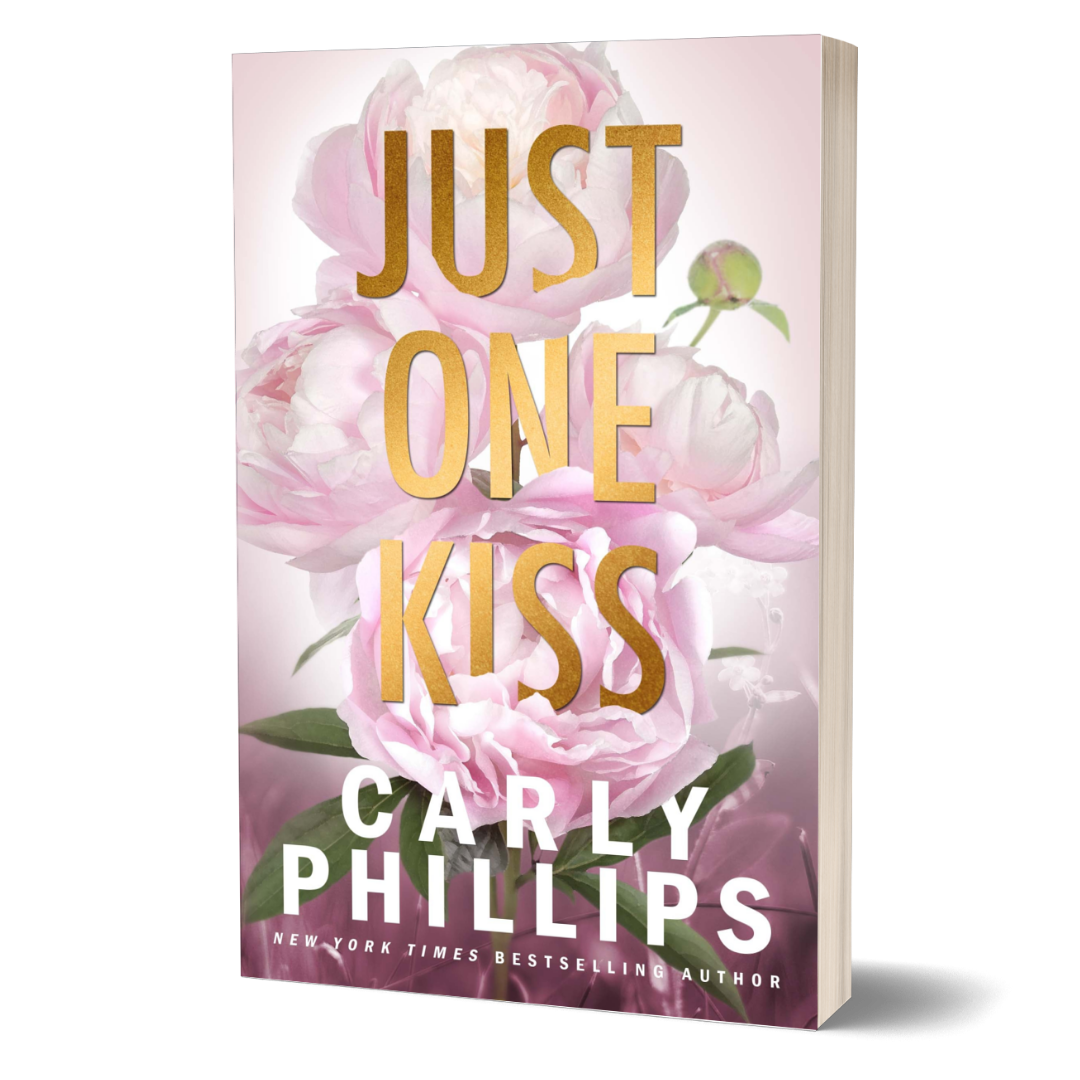 Just One Kiss - Floral Collection (Paperback)
---
Looking for a Different Format?
Purchase your Paperback Book
Choose your delivery method
Books are printed & delivered to your door!
Series: The Kingston Family #6 (The Dirty Dares)

Tropes: Billionaires, Brother's Best Friend, Forced Proximity, Mental Health, One Night Stand, Surprise Baby, Romantic Suspense
⭐️⭐️⭐️⭐️⭐️ 780+ 5-Star Reviews
The Kingston Family Floral Collection — the same book you originally loved, now with a special edition floral cover featuring the peony. 
It was supposed to be one fun night of hot sex.
It turned into a second. Then a third.
Now Mother Nature is having the last word—with a secret baby surprise!

Jade Dare has done everything in her power to overcome her mother's unstable influence. Changed her name. Became a success. Vowed never to risk passing on the potential for inherited pain. What has it gotten her? One fiancé who wanted her for money. A second who cheated on her with his brother's wife.

Now she's sworn off men. Or at least off serious relationships. But when the chance to indulge in a one night stand with a man she's secretly fantasized about arrives, she jumps in. Only to land heart-first into a case of the feels she can't bring herself to trust.

Knox Sinclair always suspected he liked his brother's fiancé a little too much, that's why he kept his hands to himself. But with ties broken and Jade all too willing, a no-strings-attached night sounds like a damned good idea.

Except one night isn't nearly enough. But while Knox is busy convincing Jade they have a chance at forever, the past is planning one last parting shot.
While all of my books are stand-alone reads, here's the suggested order for reading this series:
The Kingston Family
Just One Night
Just One Scandal
Just One Chance
Just One Spark
Just Another Spark (short story sequel to Just One Spark)
The Dirty Dares (Kingston Family Continuation)
Just One Dare
Just One Kiss
Just One Taste
Just One Fling
Just One Tease (preorder)
The Sterling Family (Kingston Family Continuation)
Just One More Moment (preorder)
Print books are printed to order and shipped by our print fulfillment partner, BookVault. Print time is usually 72 working hours. After books are printed, they are packaged and shipped directly to you by the shipping method you choose at checkout. Rates and delivery times will vary depending on your delivery address and shipping method.
Average shipping times:  To U.S. addresses, 2-3 weeks.
Holiday shipping times:  The U.S. celebrates Thanksgiving on November 23, 2023. Many physical businesses close for a 4-day holiday weekend. This also kicks off the December holiday buying and shipping period. Please bear with us as we expect printing and shipping to take longer during November, December and into early January.