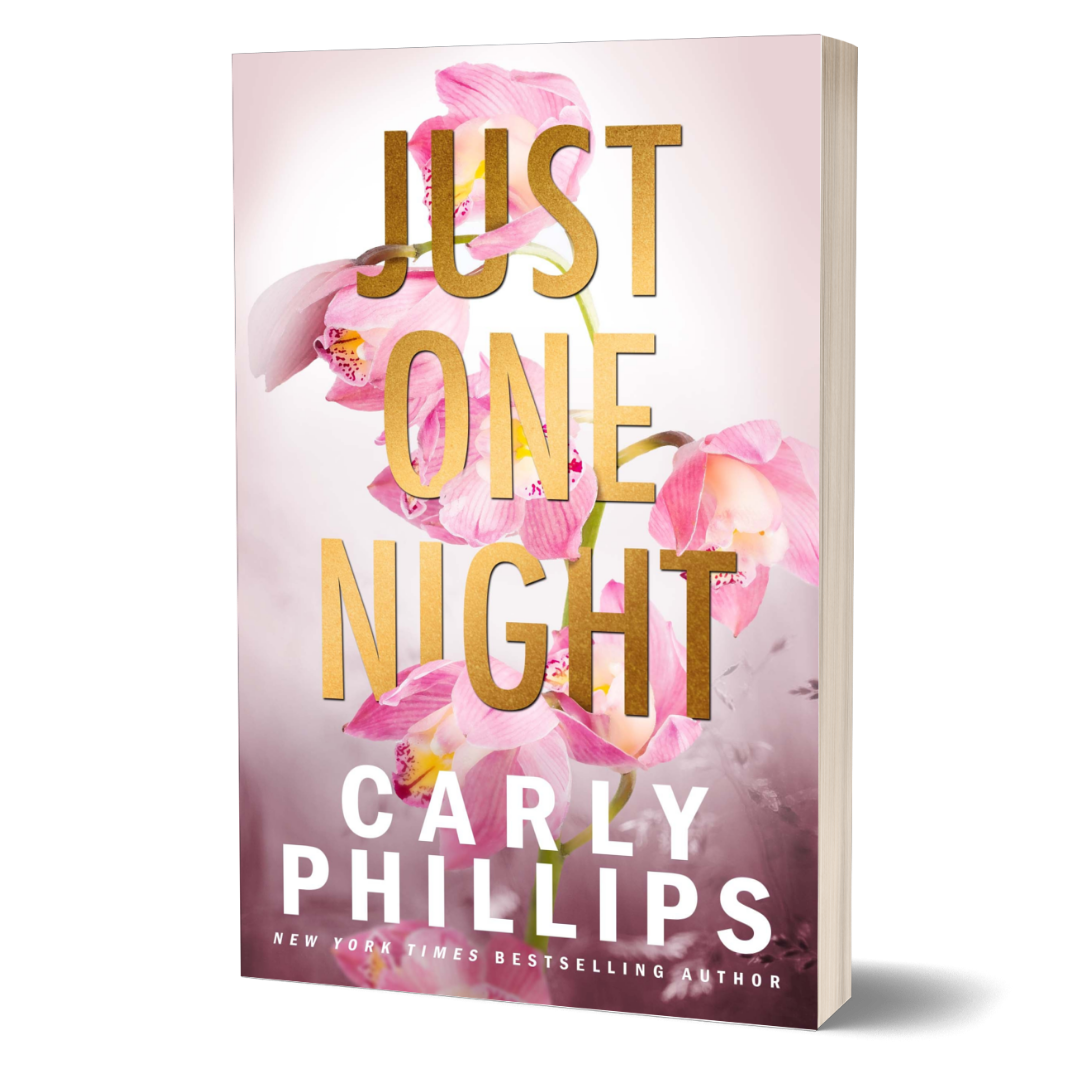 Just One Night - Floral Collection (Paperback)
---
Looking for a Different Format?
Purchase your Paperback Book
Choose your delivery method
Books are printed & delivered to your door!
Series: The Kingston Family #1

Tropes: Billionaire, Friends to Lovers, One Night Stand, Surprise Baby, Workplace Romance
⭐️⭐️⭐️⭐️⭐️ 2,758+ 5-Star Reviews
The Kingston Family Floral Collection — the same book you originally loved, now with a special edition floral cover featuring the orchid. 
He's a billionaire with everything he desires…except the woman he wants most.
She's his best friend, personal assistant, and off limits.
Until one night and a positive pregnancy test changes everything.

Jordan Greene, the housekeeper's daughter, is the only woman who can handle billionaire Linc Kingston and his bossy ways. She's also his lifelong best friend. No matter how hot the attraction between them simmers, there are lines she knows better than to cross.

When Linc is gutted by lies and family secrets, Jordan's comfort ends with a sensual night in bed and a surprise he never expected. Getting his personal assistant pregnant makes him too much like the father he despises, and his initial reaction may cost him everything he loves.
While all of my books are stand-alone reads, here's the suggested order for reading this series:
The Kingston Family
Just One Night
Just One Scandal
Just One Chance
Just One Spark
Just Another Spark (short story sequel to Just One Spark)
The Dirty Dares (Kingston Family Continuation)
Just One Dare
Just One Kiss
Just One Taste
Just One Fling
Just One Tease (preorder)
The Sterling Family (Kingston Family Continuation)
Just One More Moment (preorder)
Print books are printed to order and shipped by our print fulfillment partner, BookVault. Print time is usually 72 working hours. After books are printed, they are packaged and shipped directly to you by the shipping method you choose at checkout. Rates and delivery times will vary depending on your delivery address and shipping method.
Average shipping times:  To U.S. addresses, 2-3 weeks.
Holiday shipping times:  The U.S. celebrates Thanksgiving on November 23, 2023. Many physical businesses close for a 4-day holiday weekend. This also kicks off the December holiday buying and shipping period. Please bear with us as we expect printing and shipping to take longer during November, December and into early January.