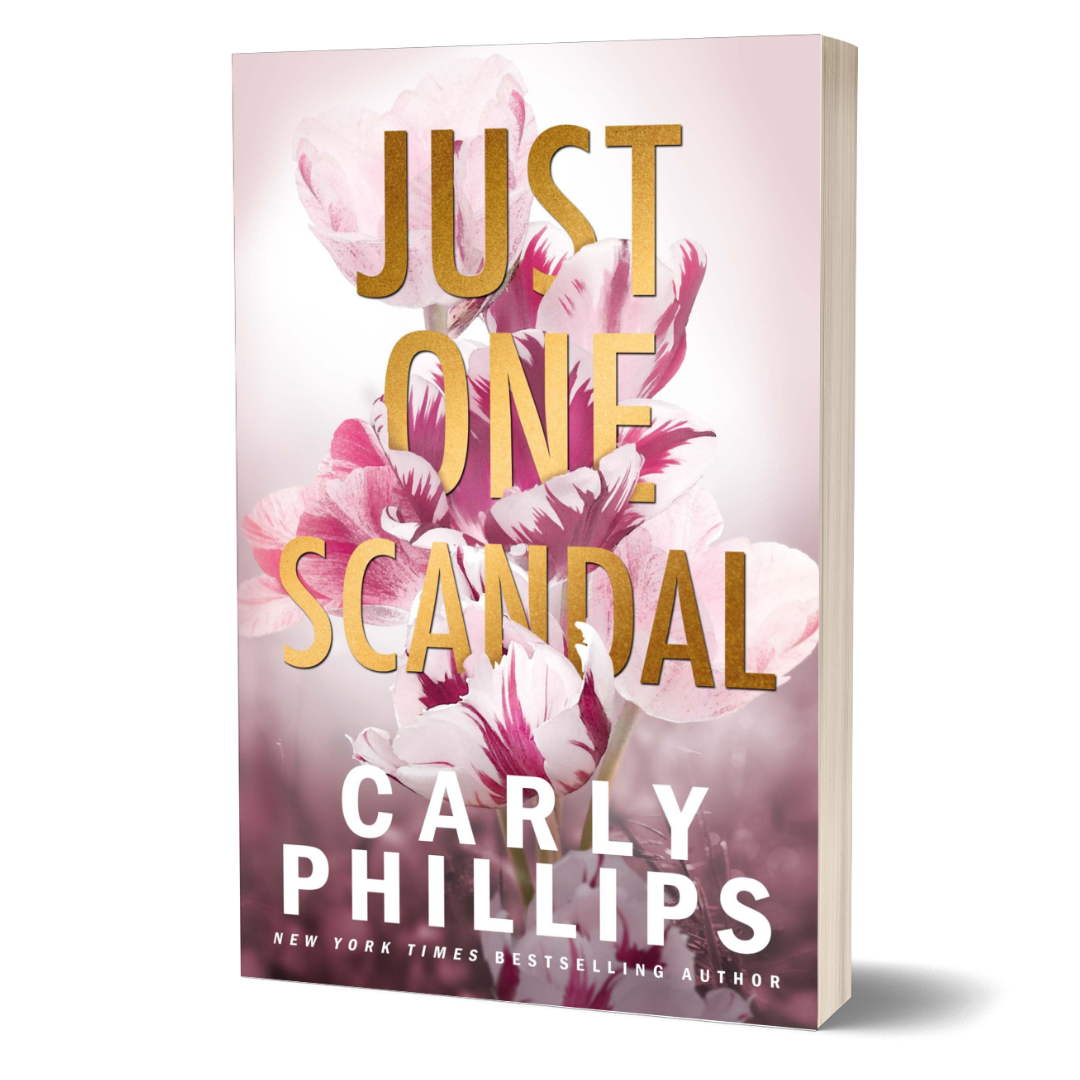 Just One Scandal - Floral Collection (Paperback)
---
Looking for a Different Format?
Purchase your Paperback Book
Choose your delivery method
Books are printed & delivered to your door!
?Series: The Kingston Family #2

Tropes: Billionaire, Brother's Enemy, Fake Romance, Forbidden Love, Forced Proximity, Opposites Attract, Workplace Romance
⭐️⭐️⭐️⭐️⭐️ 1,231+ 5-Star Reviews
The Kingston Family Floral Collection — the same book you originally loved, now with a special edition floral cover featuring the tulip. 
A jilted bride.
Her brother's ex-buddy.
An affair would be crazy…right?
Chloe Kingston's life is exactly how she needs it: safe and stable. Right up until her reliable, low-risk fiancé jilts her on their fairy-tale wedding day. As she works her way through the reception champagne—and wonders where she's going to live—she stumbles into her brother Linc's ex-best friend.
If only Beckett Daniels were hideous. But he's not. He's everything her erstwhile groom was not. Hot. Sexy. Dangerous. And she's just buzzed enough to want all that Greek-god gorgeousness to show her the kind of fun she's been missing.
Beck thrives on calculated risks, but taking advantage of Linc's little sister isn't one of them. What he can do is haul her tipsy, tulle-clad, tempting little butt to the bridal suite to sleep it off. Then move her into his spare room—which has the satisfying side effect of driving her brother crazy.
They can't remain platonic roommates for long. Not when the sexual attraction sizzles out of control. But when tragedy threatens Beck, pain from his past reminds them both that life doesn't come without risks…and this time, they're gambling with their hearts.
While all of my books are stand-alone reads, here's the suggested order for reading this series:
The Kingston Family
Just One Night
Just One Scandal
Just One Chance
Just One Spark
Just Another Spark (short story sequel to Just One Spark)
The Dirty Dares (Kingston Family Continuation)
Just One Dare
Just One Kiss
Just One Taste
Just One Fling
Just One Tease (preorder)
The Sterling Family (Kingston Family Continuation)
Just One More Moment (preorder)
Print books are printed to order and shipped by our print fulfillment partner, BookVault. Print time is usually 72 working hours. After books are printed, they are packaged and shipped directly to you by the shipping method you choose at checkout. Rates and delivery times will vary depending on your delivery address and shipping method.
Average shipping times:  To U.S. addresses, 2-3 weeks.
Holiday shipping times:  The U.S. celebrates Thanksgiving on November 23, 2023. Many physical businesses close for a 4-day holiday weekend. This also kicks off the December holiday buying and shipping period. Please bear with us as we expect printing and shipping to take longer during November, December and into early January.