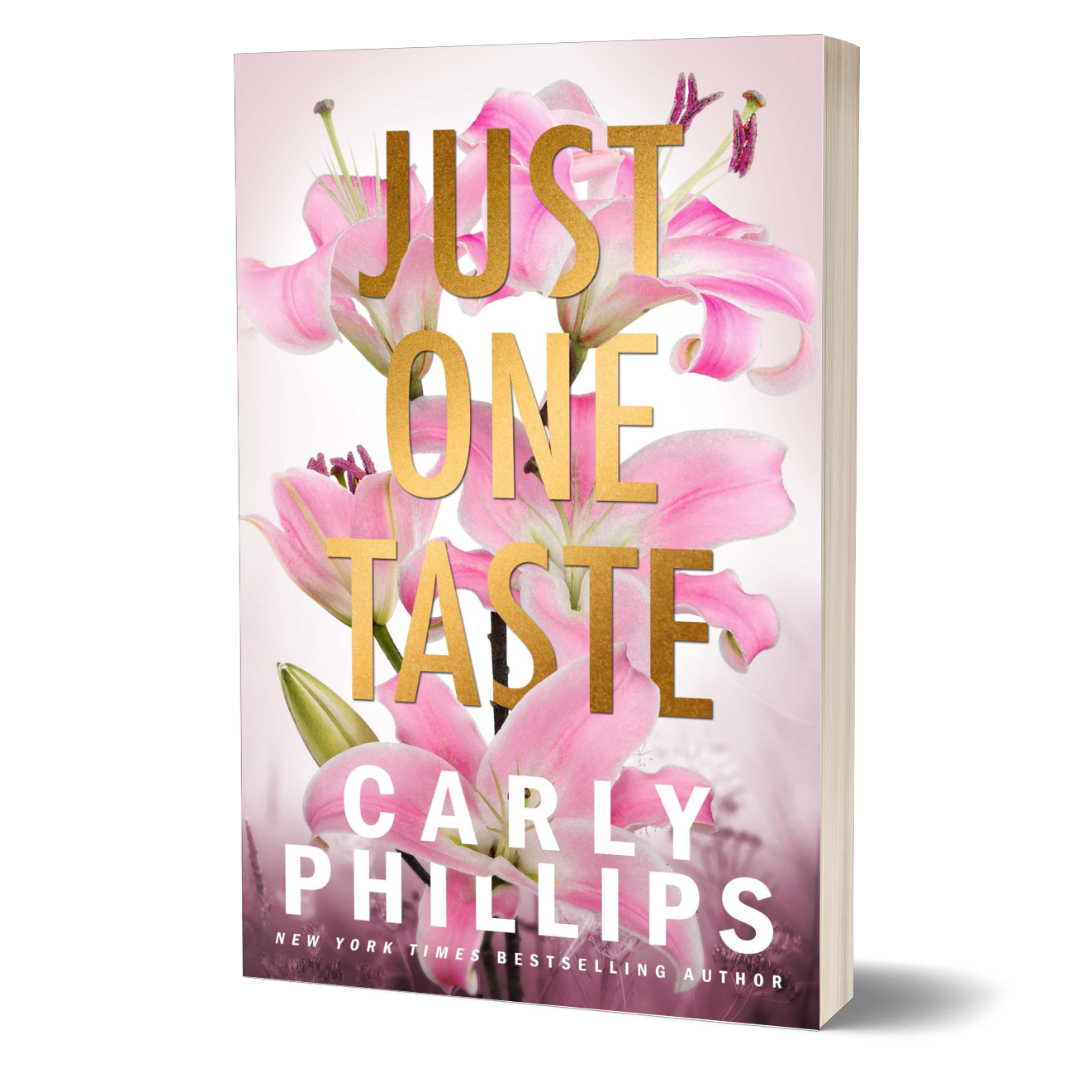 Just One Taste - Floral Collection (Paperback)
---
Looking for a Different Format?
Purchase your Paperback Book
Choose your delivery method
Books are printed & delivered to your door!
Series: The Kingston Family #7 (The Dirty Dares)

Tropes: Billionaires, Age Gap, Fake Romance, Grumpy Sunshine
⭐️⭐️⭐️⭐️⭐️ 748+ 5-Star Reviews
The Kingston Family Floral Collection — the same book you originally loved, now with a special edition floral cover featuring the lily. 
One grumpy billionaire.
One sassy-sweet supermodel.
Add in a tropical private island paradise.
What could go wrong?
As owner and CEO of Dirty Dare Spirits, thirty-three year old, Asher Dare has it all. Money. Power. Women whenever he wants. A private island retreat when he doesn't. People he trusts? He can count those on one hand. When one of his best friends asks a favor—hide his twenty-one year old, supermodel sister, on the island until a scandal blows over—Asher can't say no. But he doesn't have to like it.
Model, Nicolette Bettencourt always acts with decorum. Yet through no fault of her own, scandal seems to follow her every move. When damaging photos surface, the uproar puts her family business at risk. And forces her into hiding with Asher, the hottest—and grumpiest—billionaire she's ever met.
Under soothing tropical breezes, Asher discovers that Nicolette is nothing like the spoiled brat portrayed in the tabloids. She's warm, sexy, and a temptation Asher must resist at all costs—or he risks betraying his closest friend, bringing a powerful political dynasty to its knees… and losing the woman he loves.
While all of my books are stand-alone reads, here's the suggested order for reading this series:
The Kingston Family
Just One Night
Just One Scandal
Just One Chance
Just One Spark
Just Another Spark (short story sequel to Just One Spark)
The Dirty Dares (Kingston Family Continuation)
Just One Dare
Just One Kiss
Just One Taste
Just One Fling
Just One Tease (preorder)
The Sterling Family (Kingston Family Continuation)
Just One More Moment (preorder)
Print books are printed to order and shipped by our print fulfillment partner, BookVault. Print time is usually 72 working hours. After books are printed, they are packaged and shipped directly to you by the shipping method you choose at checkout. Rates and delivery times will vary depending on your delivery address and shipping method.
Average shipping times:  To U.S. addresses, 2-3 weeks.
Holiday shipping times:  The U.S. celebrates Thanksgiving on November 23, 2023. Many physical businesses close for a 4-day holiday weekend. This also kicks off the December holiday buying and shipping period. Please bear with us as we expect printing and shipping to take longer during November, December and into early January.