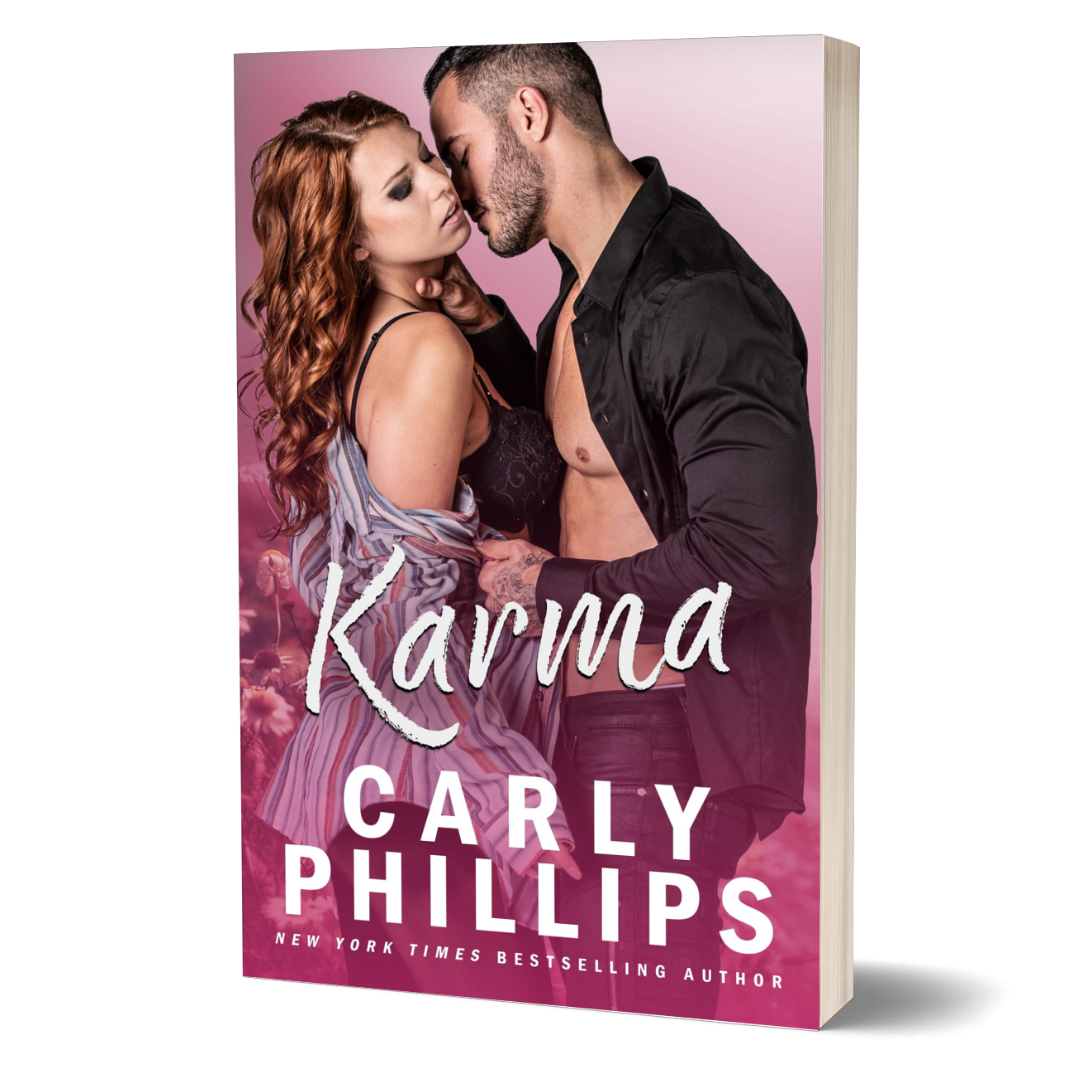 Karma (Paperback)
---
Looking for a Different Format?
Purchase your Paperback Book
Choose your delivery method
Books are printed & delivered to your door!
Series: Serendipity #5

Tropes: Brother's Enemy, Police/Cop, Small Town, Blue Collar, Suspense
⭐️⭐️⭐️⭐️⭐️ 129+ 5-Star Reviews
They've got chemistry.
But he's her brother's worst enemy—and his arresting officer.
For Officer Dare Barron, there's only one good thing about bad-boy Brian McKnight getting thrown in the drunk tank again. Being there when Brian's sister, Liza, strides into the precinct on those long, delectable legs to bail her brother out.
It's not just the old building's failing air conditioning making Dare sweat. Liza is a contradiction of proper lady and sexy siren who's riveted Dare's attention since high school.
She's always been oblivious, which is a good thing because she's way out of his league. Plus, she's got a huge blind spot where her brother's concerned, and Dare knows what's hiding in that void she refuses to see.
When one of those secrets threatens Liza's safety, Dare doesn't hesitate to appoint himself her protector. Close proximity awakens Liza's desire for the sexy cop and fuels the sizzling heat between them, but the bad blood between their families could ruin any chance for love.
While all of my books are stand-alone reads, here's the suggested order for reading this series:
Serendipity Series
Serendipity
Kismet
Destiny
Fated
Karma
Serendipity's Finest (Serendipity continuation)
Perfect Fit
Perfect Fling
Perfect Together
Perfect Strangers
Print books are printed to order and shipped by our print fulfillment partner, BookVault. Print time is usually 72 working hours. After books are printed, they are packaged and shipped directly to you by the shipping method you choose at checkout. Rates and delivery times will vary depending on your delivery address and shipping method.
Average shipping times:  To U.S. addresses, 2-3 weeks.
Holiday shipping times:  The U.S. celebrates Thanksgiving on November 23, 2023. Many physical businesses close for a 4-day holiday weekend. This also kicks off the December holiday buying and shipping period. Please bear with us as we expect printing and shipping to take longer during November, December and into early January.