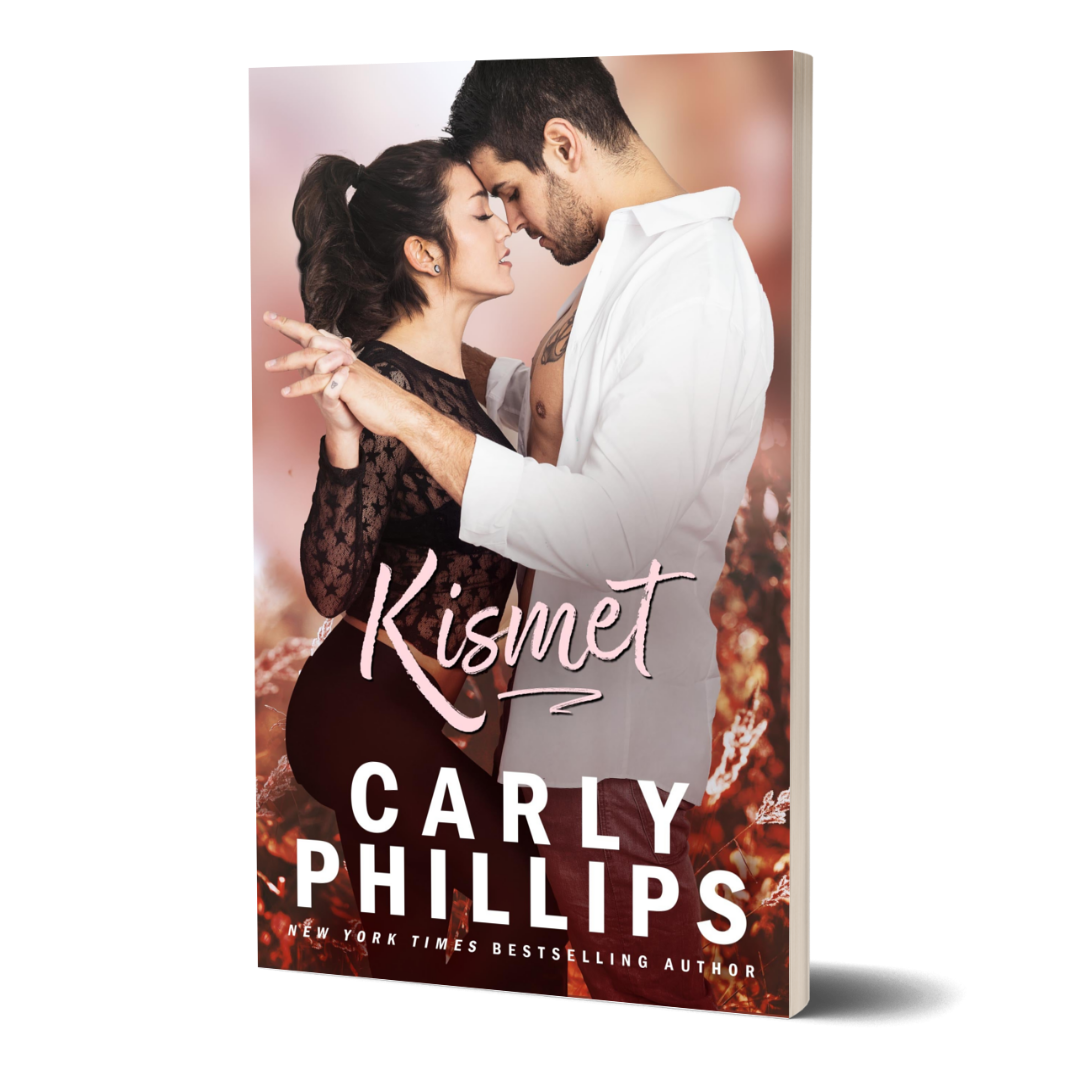 Kismet (Paperback)
---
Looking for a Different Format?
Purchase your Paperback Book
Choose your delivery method
Books are printed & delivered to your door!
Series: Serendipity #2

Tropes: Opposites Attract, Second Chances, Small Town, Blue Collar, Workplace Romance
⭐️⭐️⭐️⭐️⭐️ 152+ 5-Star Reviews
Time has changed the girl he left behind—and the sexy woman won't fall into his bed so easily.
Lissa Gardelli's journalism career is about to take a big leap forward, thanks to scoring an interview with Wall Street wonder, Trevor Dane. There's just one hurdle: keeping her identity a secret until she gets in the door.
Trevor Dane has arrived—corner office, seven-figure income, and women at the snap of his fingers. A profile piece in the News Journal is just icing on the cake. Until he lays eyes on his interviewer, the high school sweetheart who's haunted his dreams for ten long years.
The sparks between them still burn, and business quickly ignites into pleasure. But Lissa is keeping one last secret…one that could either solidify their reunion, or drive them apart—for good.
While all of my books are stand-alone reads, here's the suggested order for reading this series:
Serendipity Series
Serendipity
Kismet
Destiny
Fated
Karma
Serendipity's Finest (Serendipity continuation)
Perfect Fit
Perfect Fling
Perfect Together
Perfect Strangers
Print books are printed to order and shipped by our print fulfillment partner, BookVault. Print time is usually 72 working hours. After books are printed, they are packaged and shipped directly to you by the shipping method you choose at checkout. Rates and delivery times will vary depending on your delivery address and shipping method.
Average shipping times:  To U.S. addresses, 2-3 weeks.
Holiday shipping times:  The U.S. celebrates Thanksgiving on November 23, 2023. Many physical businesses close for a 4-day holiday weekend. This also kicks off the December holiday buying and shipping period. Please bear with us as we expect printing and shipping to take longer during November, December and into early January.