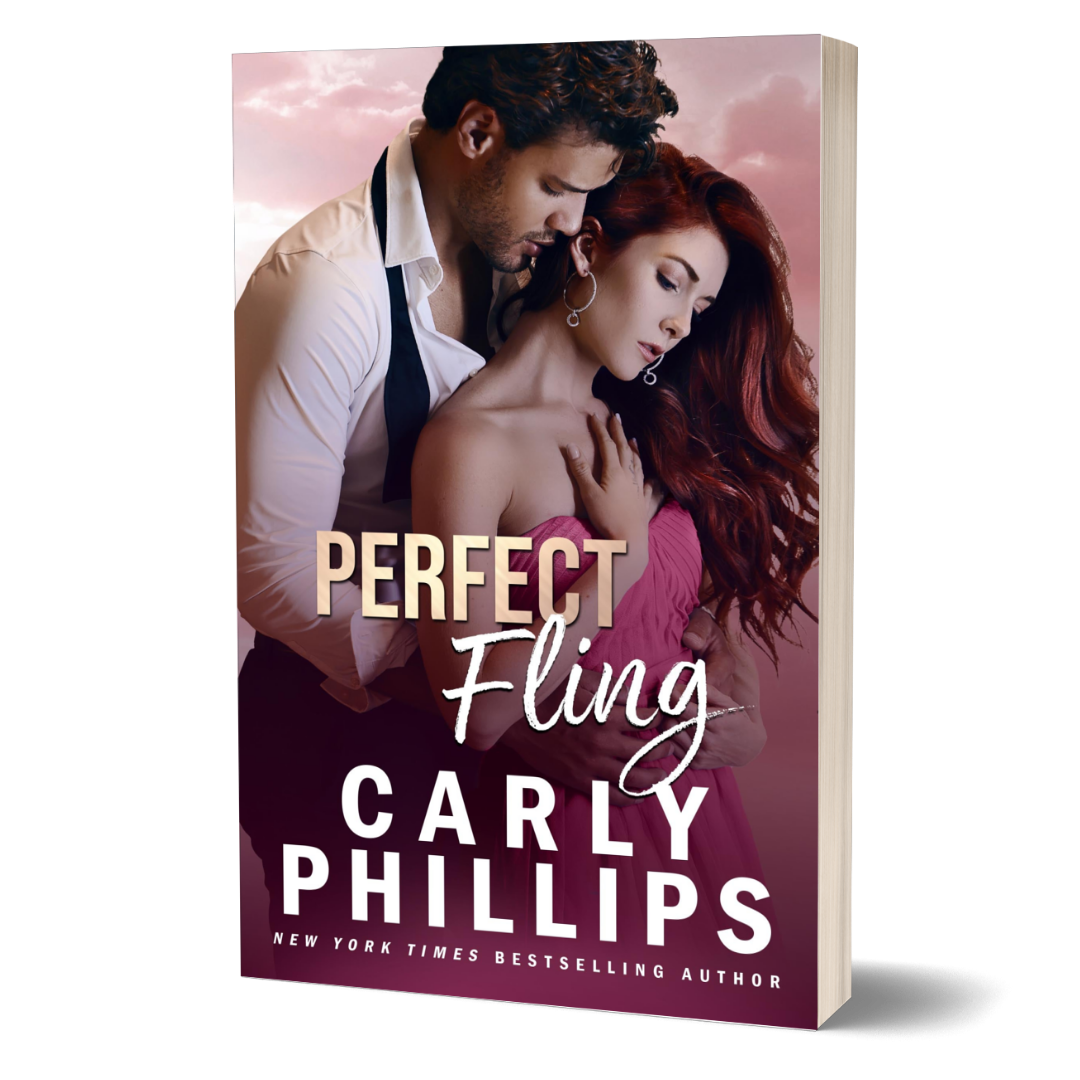 Perfect Fling (Paperback)
---
Looking for a Different Format?
Purchase your Paperback Book
Choose your delivery method
Books are printed & delivered to your door!
Series: Serendipity's Finest #2
Serendipity Series (continuation) #7
Tropes: One Night Stand, Opposites Attract, Police/Cop, Small Town, Blue Collar, Surprise Baby
⭐️⭐️⭐️⭐️⭐️ 102+ 5-Star Reviews
She's the town good girl.
He's the sexy bad boy.
But a one-night stand is about to bring consequences neither expects.

Serendipity assistant district attorney Erin Marsden rarely makes mistakes and is perfectly content with her predictable life, thank you very much. Until the day sexy Cole Sanders returns to town and tempts her off her good-girl path.

After seven years of deep undercover work, Cole Sanders comes home to help his aging dad and rediscover his buried sense of right and wrong. He's not there to get involved with the town's good-girl, who has always been off limits to a bad boy like him.

But Cole's a rebel at heart and he just can't ignore their blazing-hot chemistry. He also can't ignore the consequences of their intense one-night stand—Erin is pregnant with his baby.

As if that's not enough to make his protective instincts kick in, Erin's current case has danger written all over it. But Cole is determined to protect the woman he loves, and Erin finds herself succumbing to his alpha demands.

Now Cole just needs to prove to both himself and Erin that he can give her and their baby the love they deserve.
While all of my books are stand-alone reads, here's the suggested order for reading this series:
Serendipity Series
Serendipity
Kismet
Destiny
Fated
Karma
Serendipity's Finest (Serendipity continuation)
Perfect Fit
Perfect Fling
Perfect Together
Perfect Strangers
Print books are printed to order and shipped by our print fulfillment partner, BookVault. Print time is usually 72 working hours. After books are printed, they are packaged and shipped directly to you by the shipping method you choose at checkout. Rates and delivery times will vary depending on your delivery address and shipping method.
Average shipping times:  To U.S. addresses, 2-3 weeks.
Holiday shipping times:  The U.S. celebrates Thanksgiving on November 23, 2023. Many physical businesses close for a 4-day holiday weekend. This also kicks off the December holiday buying and shipping period. Please bear with us as we expect printing and shipping to take longer during November, December and into early January.