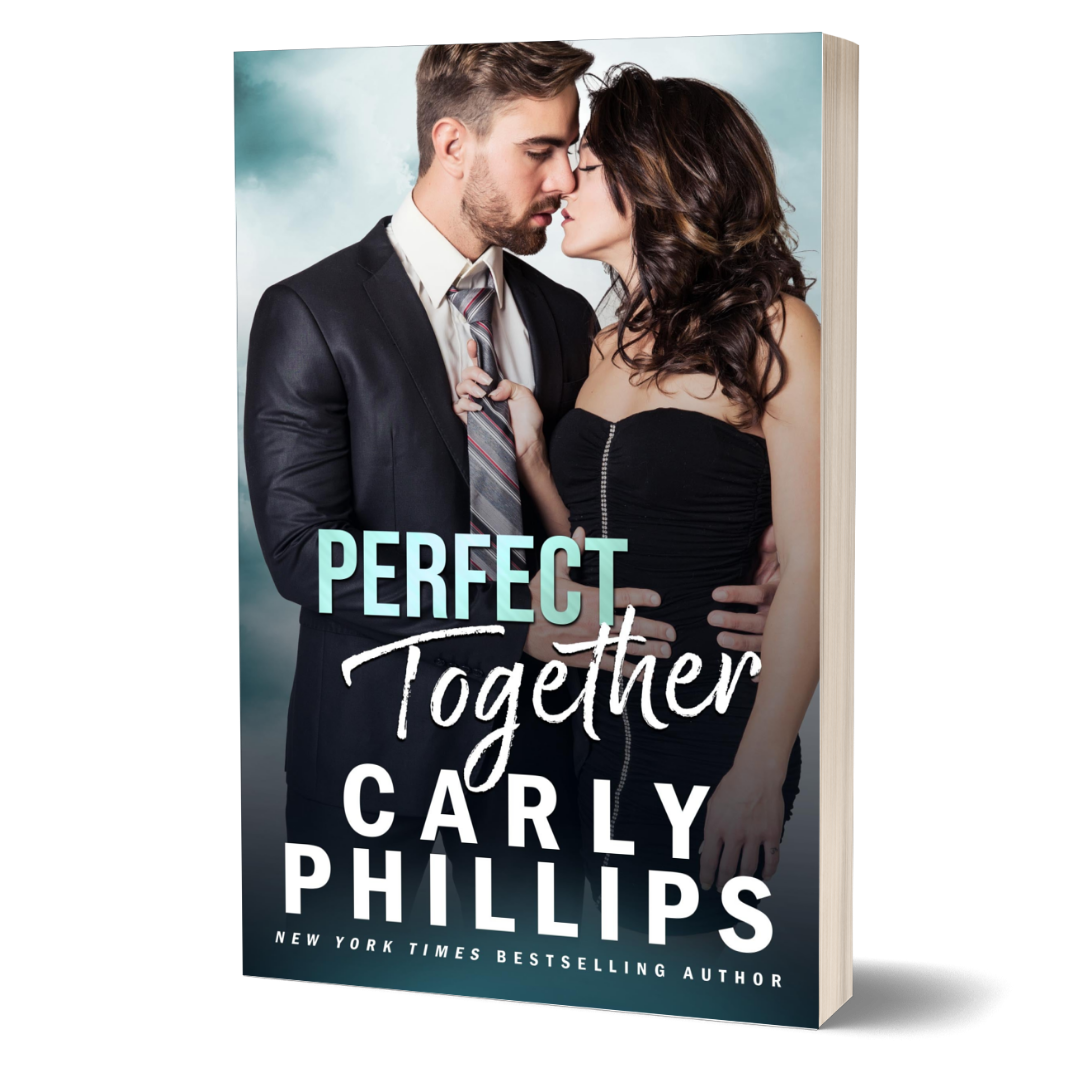 Perfect Together (Paperback)
---
Looking for a Different Format?
Purchase your Paperback Book
Choose your delivery method
Books are printed & delivered to your door!
Series: Serendipity's Finest #3
Serendipity Series (continuation) #8
Tropes: Opposites Attract, Police/Cop, Second Chances, Small Town, Blue Collar
⭐️⭐️⭐️⭐️⭐️ 82+ 5-Star Reviews
This big-city girl is ready for Serendipity.
But is Serendipity ready for her?

No sane woman breaks off an engagement to an extremely handsome, rich man, right? But Nicole Farnsworth is tired of being the good daughter, and she's sick of being her fiancé's arm-candy. So she flees to Serendipity. She can't think of a better place to find some peace and figure out what comes next.

"Next" shouldn't include falling for the man who once slapped handcuffs on her wrists—and unwittingly changed her life. But in this small town, fate and fortune make the decisions.

Sam Marsden trusts his instincts as a cop, but when it comes to love? Not so much. Back when he'd mistakenly arrested Nicole, she'd made his jaded heart beat faster and he thought she'd reciprocated. But she returned to her high-society life in NYC and slipped through his fingers. Since then, he's tried and failed to stop dreaming about the beautiful woman.

Now Nicole is back and it isn't long before they give in to the attraction that never stopped burning. But when the reason Nicole ran away from home catches up with her, it'll take every ounce of Sam's protective instincts to keep her safe.
While all of my books are stand-alone reads, here's the suggested order for reading this series:
Serendipity Series
Serendipity
Kismet
Destiny
Fated
Karma
Serendipity's Finest (Serendipity continuation)
Perfect Fit
Perfect Fling
Perfect Together
Perfect Strangers
Print books are printed to order and shipped by our print fulfillment partner, BookVault. Print time is usually 72 working hours. After books are printed, they are packaged and shipped directly to you by the shipping method you choose at checkout. Rates and delivery times will vary depending on your delivery address and shipping method.
Average shipping times:  To U.S. addresses, 2-3 weeks.
Holiday shipping times:  The U.S. celebrates Thanksgiving on November 23, 2023. Many physical businesses close for a 4-day holiday weekend. This also kicks off the December holiday buying and shipping period. Please bear with us as we expect printing and shipping to take longer during November, December and into early January.