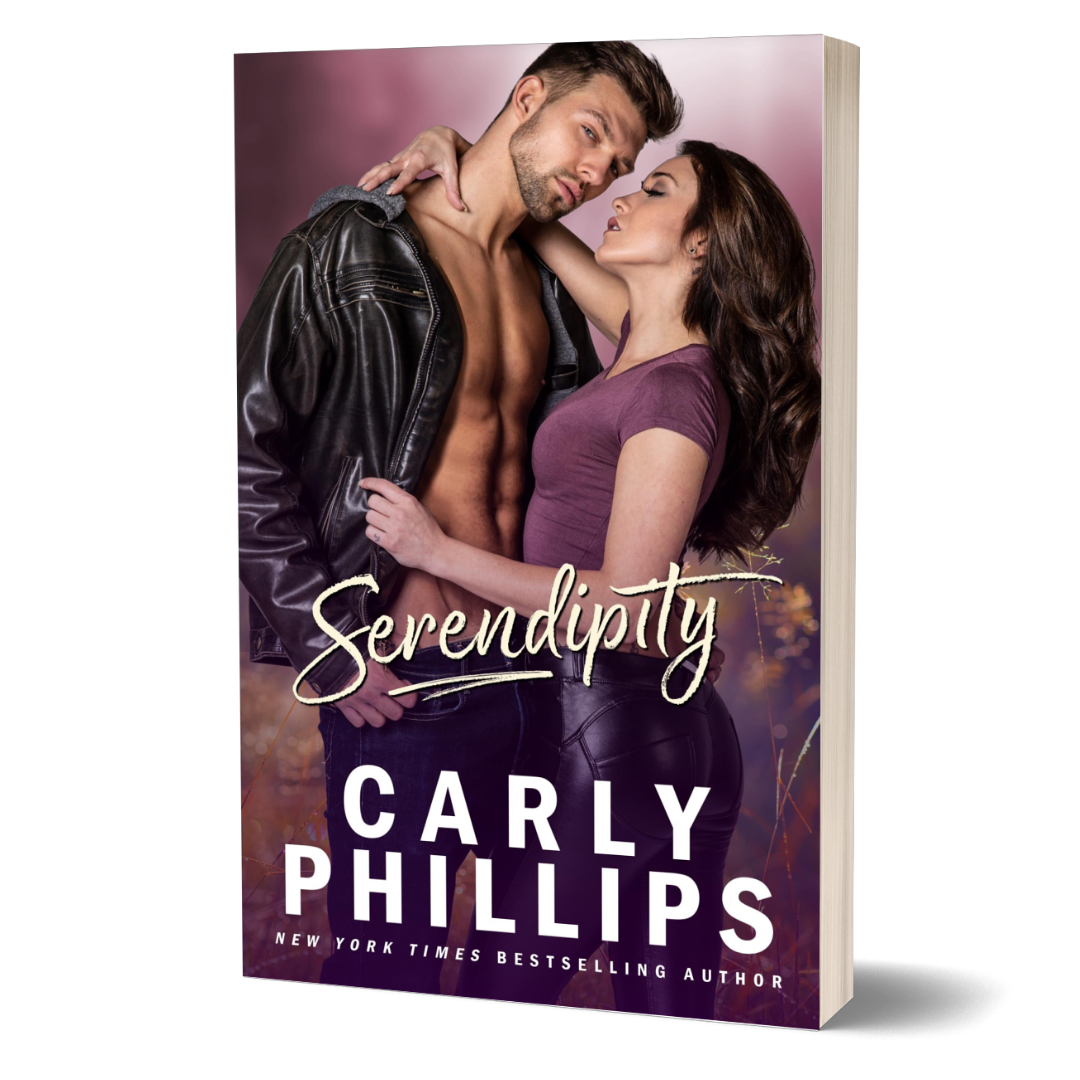 Serendipity (Paperback)
---
Looking for a Different Format?
Purchase your Paperback Book
Choose your delivery method
Books are printed & delivered to your door!
Series: Serendipity #1

Tropes: Billionaires, Opposites Attract, Second Chances, Small Town, Blue Collar
⭐️⭐️⭐️⭐️⭐️ 172+ 5-Star Reviews
He's from the wrong side of the tracks.
She lived in the house on the hill.
Now their fortunes have reversed…but their long-ago attraction still burns.
From high school golden girl to wife of a high-powered New York attorney, Faith Harrington lived the dream. Until divorce and her father's imprisonment for fraud left her with almost nothing. Now she's back in her hometown to redesign her life, and not every face is friendly. Least of all the town rebel, whose memory lingered long after they shared one searing teenage kiss.
Ethan Barron is a bad boy. Was. Was a bad boy. Now a man—a very rich man—he quietly buys the old Harrington mansion to thumb his nose at Serendipity and the people who looked down on him. But until he reconciles with his brothers and builds a life, the victory rings hollow.
Faith had been a rich girl ripe for rebellion, and his shamelessly stolen kiss still burns in his dreams. Only a fool would risk feeding town gossip by asking her to redecorate the house she grew up in. But Ethan never did choose easy. Not when the hard way promises a much sweeter—and hotter—reward.
While all of my books are stand-alone reads, here's the suggested order for reading this series:
Serendipity Series
Serendipity
Kismet
Destiny
Fated
Karma
Serendipity's Finest (Serendipity continuation)
Perfect Fit
Perfect Fling
Perfect Together
Perfect Strangers
Print books are printed to order and shipped by our print fulfillment partner, BookVault. Print time is usually 72 working hours. After books are printed, they are packaged and shipped directly to you by the shipping method you choose at checkout. Rates and delivery times will vary depending on your delivery address and shipping method.
Average shipping times:  To U.S. addresses, 2-3 weeks.
Holiday shipping times:  The U.S. celebrates Thanksgiving on November 23, 2023. Many physical businesses close for a 4-day holiday weekend. This also kicks off the December holiday buying and shipping period. Please bear with us as we expect printing and shipping to take longer during November, December and into early January.