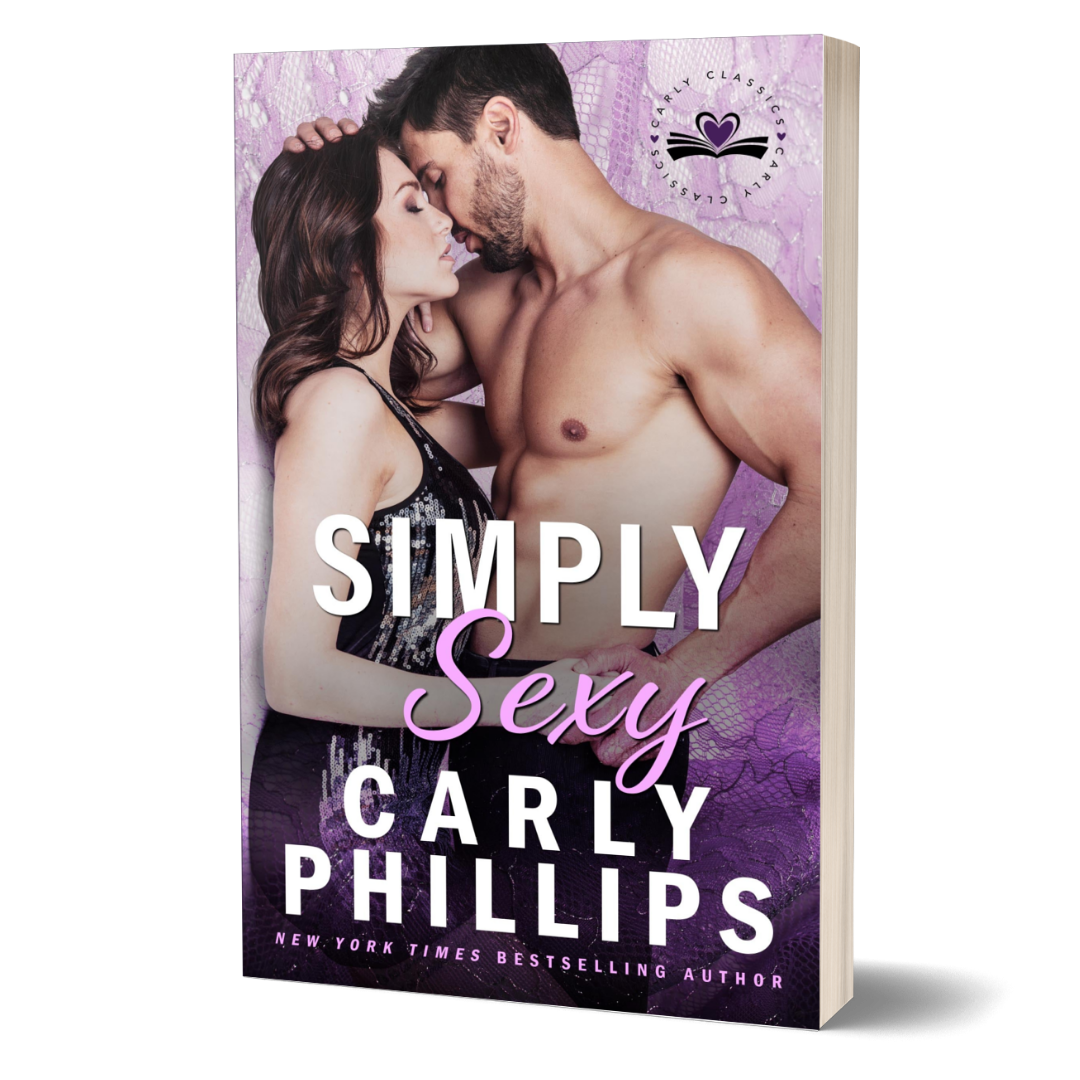 Simply Sexy (Paperback)
---
Looking for a Different Format?
Purchase your Paperback Book
Choose your delivery method
Books are printed & delivered to your door!
Series: The Simply Series #5

Tropes: Disguise/Pretend, Forbidden Love, Holiday Romance, Workplace Romance
⭐️⭐️⭐️⭐️⭐️ 115+ 5-Star Reviews
It all started with a not-so-innocent sprig of mistletoe…
In retrospect, Rina Lowell should have known that Emma Montgomery's mistletoe was a matchmaking ploy.
Rina is new to Ashford, new to her newspaper job, new to her whole life. And she can't wait to write "Hot Stuff," a series of columns that will definitively pin down what men really want.
When Emma maneuvers her under that pesky sprig of evergreen with Ashford's prodigal son, Rina can't resist the chance to plant one on that dark-haired, blue-eyed man's sensual mouth. She never expected that kiss to go down like a shot of fine tequila. The man is perfect for her, or so she thinks.
When his adoptive father Joe falls ill, globetrotting news reporter Colin Lyons doesn't hesitate to drop everything to fly home and take over Joe's baby, the Ashford Times. Which, Colin discovers, is veering away from hard news to sexy, smutty fluff. Something he can't let happen.
He's only got until New Year's to save this sinking ship, and to do that, he needs an ally. Rina, with her sparkling brown eyes and frumpy clothes that make his fingers itch to discover what's underneath, is the perfect target to help him. Even if it means the job she loves will be cut in the end.
He never expected one kiss to take his simple plan to save the Times and tie it into impossible knots… and possibly cost him the woman he loves.
While all of my books are stand-alone reads, here's the suggested order for reading this series:
The Simply Series
Simply Sinful
Simply Scandalous
Simply Sensual
Body Heat
Simply Sexy
Print books are printed to order and shipped by our print fulfillment partner, BookVault. Print time is usually 72 working hours. After books are printed, they are packaged and shipped directly to you by the shipping method you choose at checkout. Rates and delivery times will vary depending on your delivery address and shipping method.
Average shipping times:  To U.S. addresses, 2-3 weeks.
Holiday shipping times:  The U.S. celebrates Thanksgiving on November 23, 2023. Many physical businesses close for a 4-day holiday weekend. This also kicks off the December holiday buying and shipping period. Please bear with us as we expect printing and shipping to take longer during November, December and into early January.