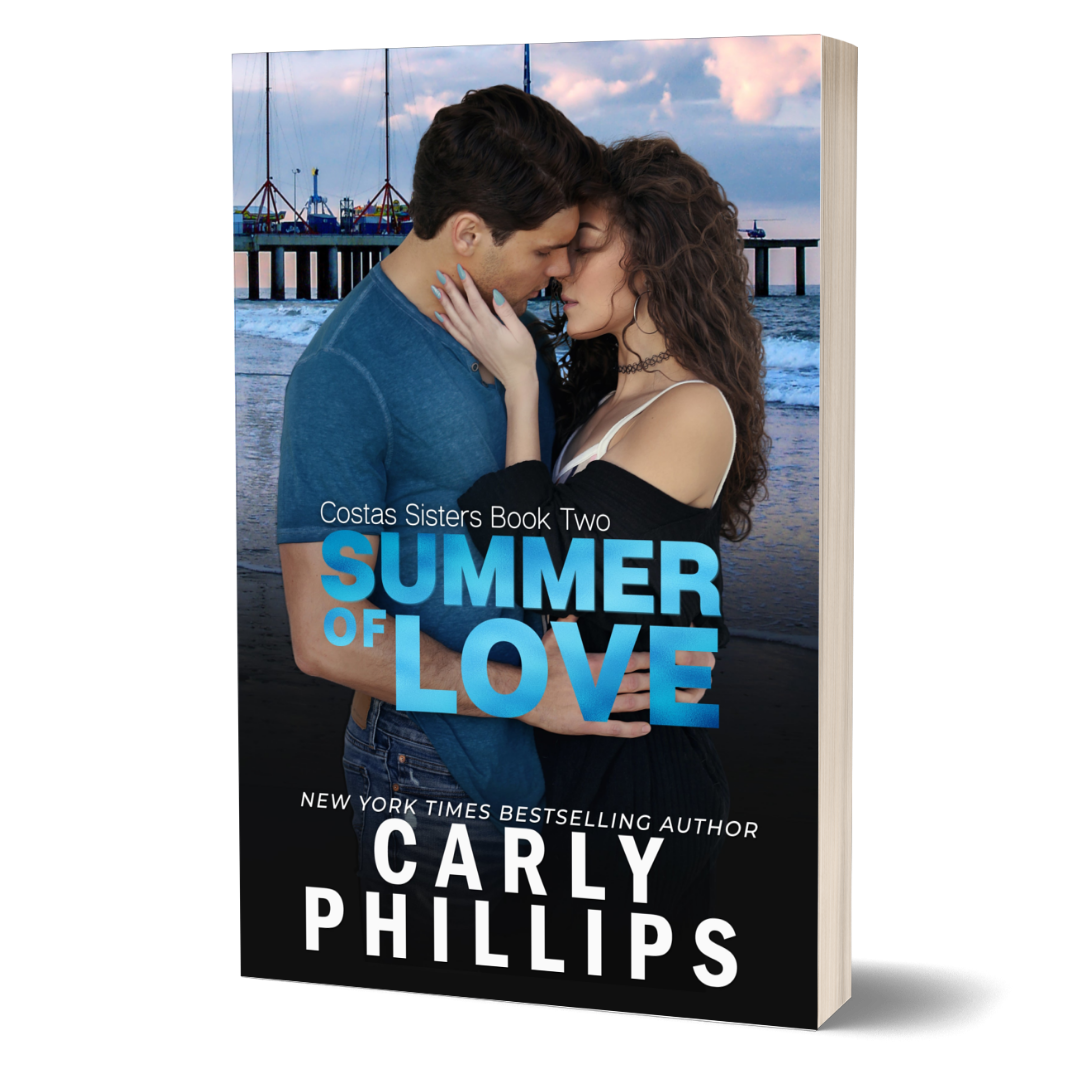 Summer of Love (Paperback)
---
Looking for a Different Format?
Purchase your Paperback Book
Choose your delivery method
Books are printed & delivered to your door!
She doesn't trust him.
But he's here to stay.

Zoe Costas is a security specialist. Her rather dubious family runs an Atlantic City spa that's just this side of legit. When charming Ryan Baldwin shows up claiming to be related to Sam, the girl Zoe's family is about to adopt, Zoe isn't inclined to trust his handsome face.
Ryan's search for his missing sister has led him to news of her death, and to a niece he's never met. He's from the famously rich and snooty Boston Baldwins — nothing like Zoe's eccentric family from Jersey. But someone else has also tracked Sam down — someone who never wanted his niece to be found.
Ryan is determined to protect Sam and find out what really happened to his sister. And Zoe is just the woman to help him do it. Neither expects they might find love in the process.
Upon purchase, this PAPERBACK will be printed to order and shipped by BookVault. Delivery times may vary depending on printing and shipping turnaround. 
Print books are printed to order and shipped by our print fulfillment partner, BookVault. Print time is usually 72 working hours. After books are printed, they are packaged and shipped directly to you by the shipping method you choose at checkout. Rates and delivery times will vary depending on your delivery address and shipping method.
Average shipping times:  To U.S. addresses, 2-3 weeks.
Holiday shipping times:  The U.S. celebrates Thanksgiving on November 23, 2023. Many physical businesses close for a 4-day holiday weekend. This also kicks off the December holiday buying and shipping period. Please bear with us as we expect printing and shipping to take longer during November, December and into early January.