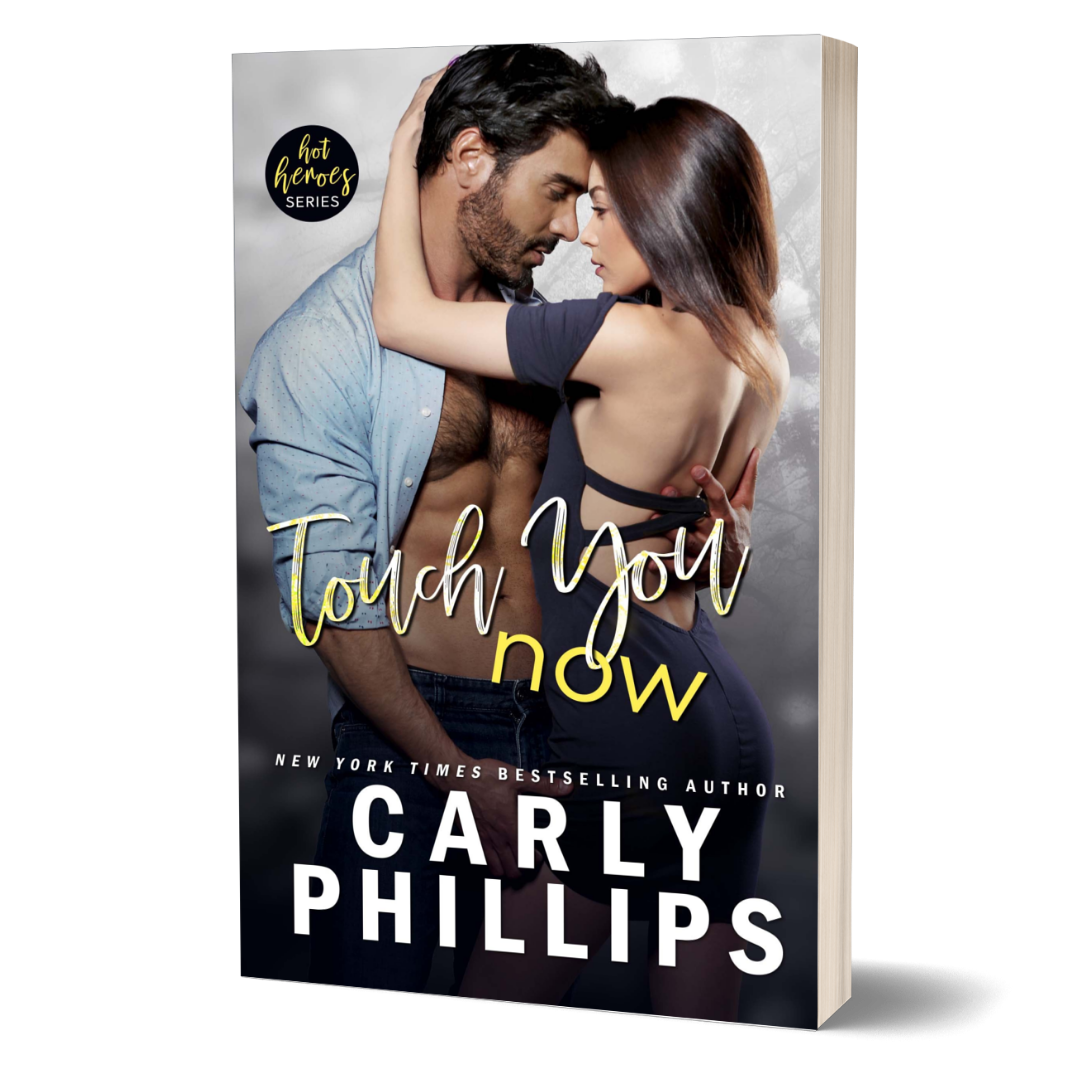 Touch You Now (Paperback)
---
Looking for a Different Format?
Purchase your Paperback Book
Choose your delivery method
Books are printed & delivered to your door!
Series: Hot Heroes #1

Tropes: Damaged Hero/Heroine, Small Town, Blue Collar
⭐️⭐️⭐️⭐️⭐️ 1,465+ 5-Star Reviews
She's gorgeous and determined to be left alone.
He's intrigued and intent on inserting himself into her solitary life.
When Kane Harmon rescues Halley Ward from the side of the road, he discovers the most beautiful, wealthy, and loneliest person woman he's ever met.
She says she isn't interested in him—or anything outside of her painting and her bungalow. Kane knows a lie when he hears one.
Soon, he's a part of her life and bringing color back into her world but is she strong enough to join him in a future than can be as bright—as long as she's brave enough to try?
 * This book was formerly called Fearless. No changes from original.
While all of my books are stand-alone reads, here's the suggested order for reading this series:
Hot Heroes
Touch You Now
Hold You Now
Need You Now
Want You Now
Print books are printed to order and shipped by our print fulfillment partner, BookVault. Print time is usually 72 working hours. After books are printed, they are packaged and shipped directly to you by the shipping method you choose at checkout. Rates and delivery times will vary depending on your delivery address and shipping method.
Average shipping times:  To U.S. addresses, 2-3 weeks.
Holiday shipping times:  The U.S. celebrates Thanksgiving on November 23, 2023. Many physical businesses close for a 4-day holiday weekend. This also kicks off the December holiday buying and shipping period. Please bear with us as we expect printing and shipping to take longer during November, December and into early January.