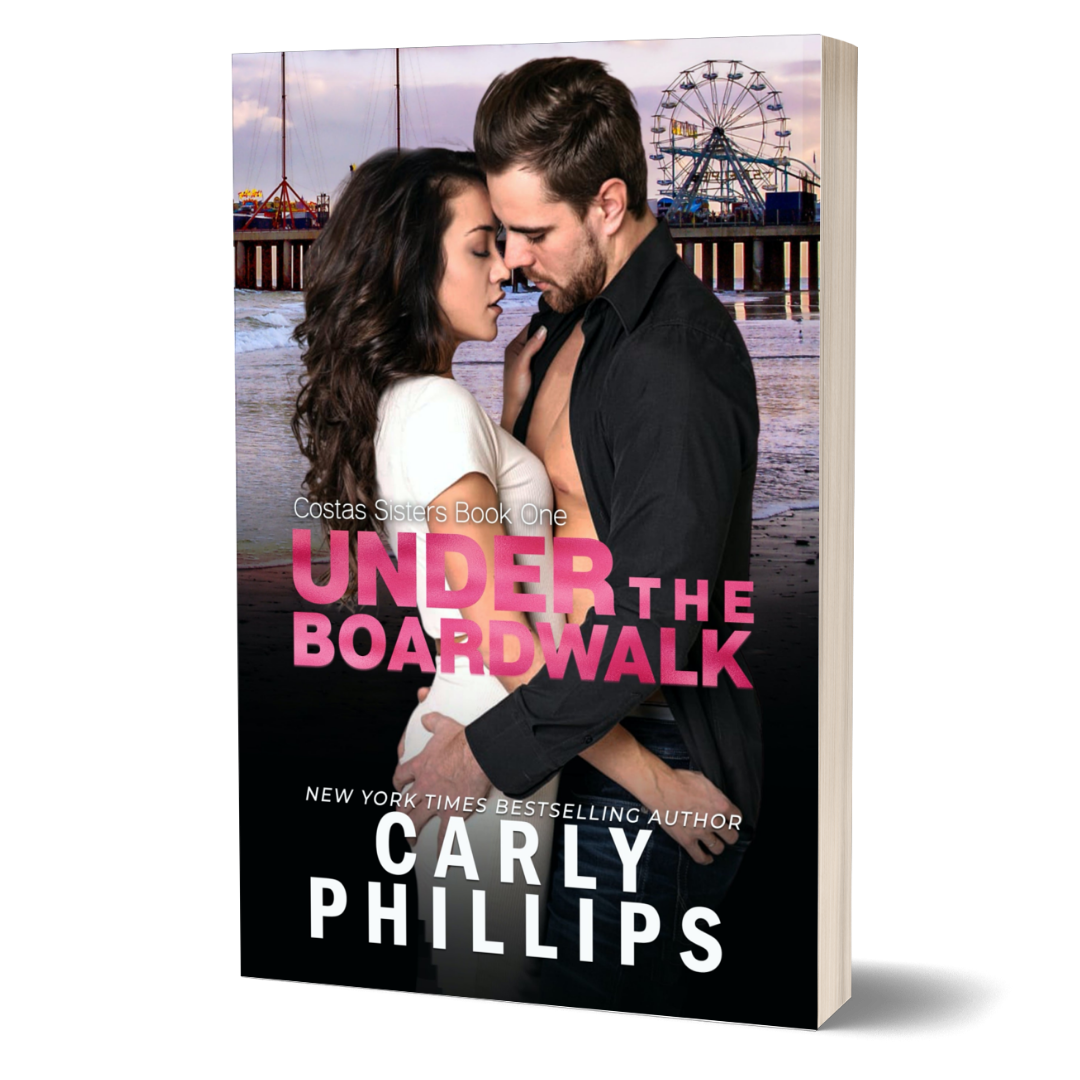 Under the Boardwalk (Paperback)
---
Looking for a Different Format?
Purchase your Paperback Book
Choose your delivery method
Books are printed & delivered to your door!
Her twin sister is missing.
He thought she was someone else. 

When Ariana Costas heard her twin sister, Zoe, had disappeared, Ari left Vermont and returned to her Jersey girl roots to find her. Ari didn't know what to expect from her search, but danger around every corner, dodging bullets, and a hunk in a leather jacket saving her was not it.
Detective Quinn Donovan thought he located Zoe Costas. Beautiful, dark haired and a perfect match to the description he'd been given, he believes he has his lady. Except as it turns out, the gorgeous woman is Zoe's twin Ariana, the college professor. Suddenly, Quinn's job is more about trying to protect Ari who is in trouble deeper than the Atlantic at high tide. There's more at stake than trying to protect her without spilling his well-guarded secrets.
Will he lose his heart and the girl in the process?
Upon purchase, this PAPERBACK will be printed to order and shipped by BookVault. Delivery times may vary depending on printing and shipping turnaround. 
Print books are printed to order and shipped by our print fulfillment partner, BookVault. Print time is usually 72 working hours. After books are printed, they are packaged and shipped directly to you by the shipping method you choose at checkout. Rates and delivery times will vary depending on your delivery address and shipping method.
Average shipping times:  To U.S. addresses, 2-3 weeks.
Holiday shipping times:  The U.S. celebrates Thanksgiving on November 23, 2023. Many physical businesses close for a 4-day holiday weekend. This also kicks off the December holiday buying and shipping period. Please bear with us as we expect printing and shipping to take longer during November, December and into early January.